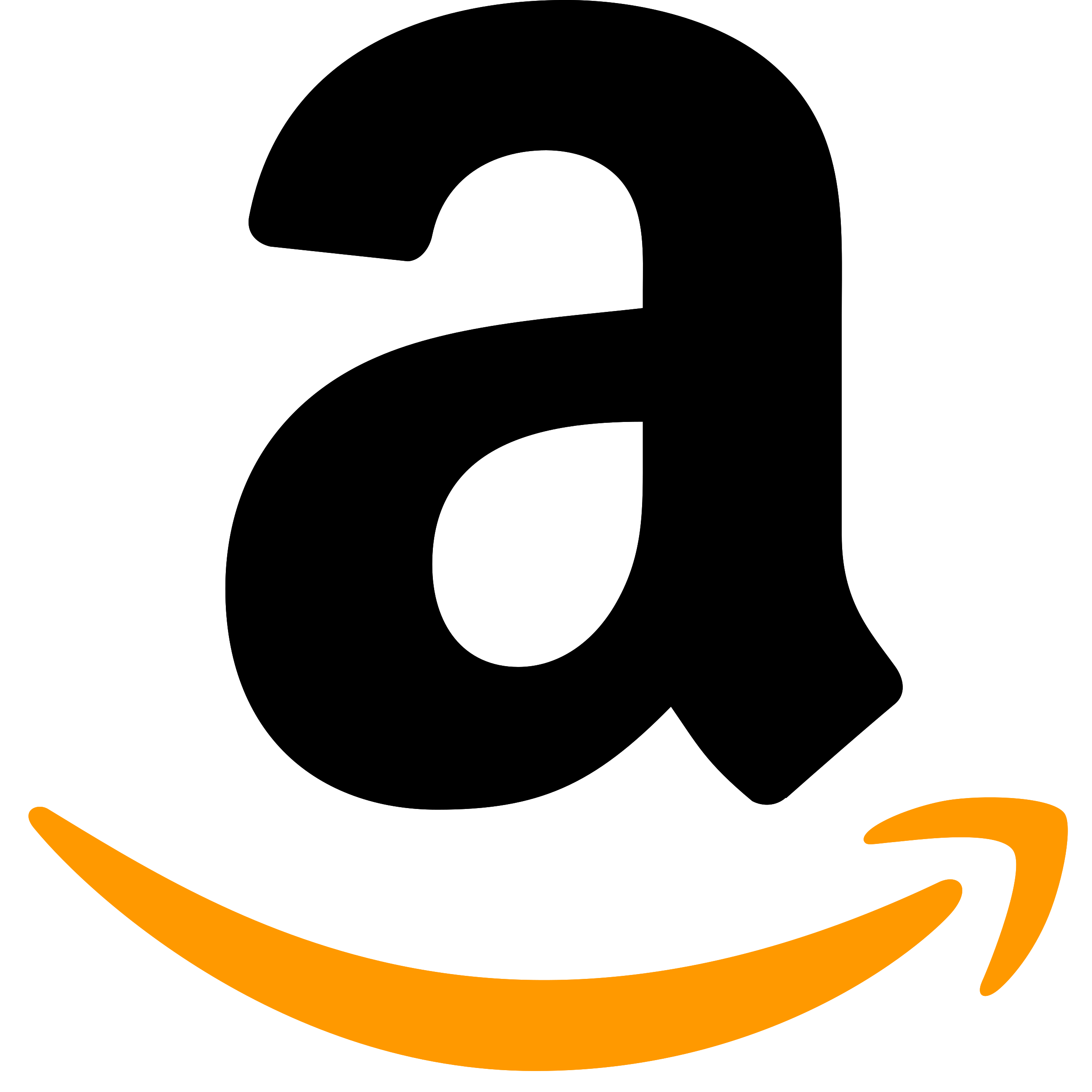 Amazon
They absolutely loved you! Captivating yet influential and motivational, Garrison far exceeded expectations and was exactly the type of keynote speaker we were hoping for - still being talked about months later.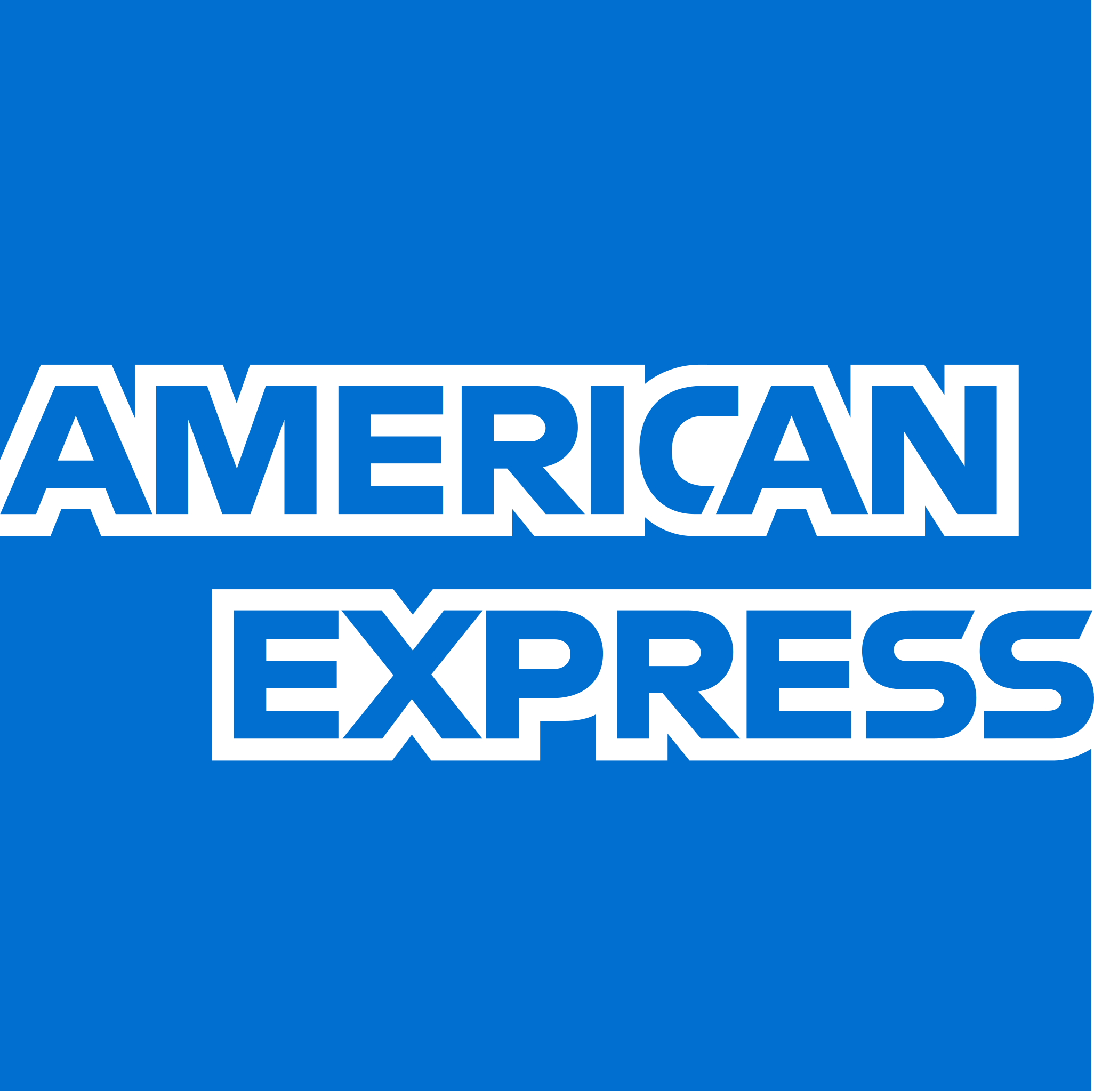 American Express
Garrison was everything we asked for in a keynote speaker and more. Not only did he engaged and energized the crowd; he got a standing ovation and connected with them on their level. He delivered a laughter-filled keynote address with a powerful message. I loved the way he spoke to every meaningful objective and brought new material that was relevant to the event. Fantastic! Couldn't be happier.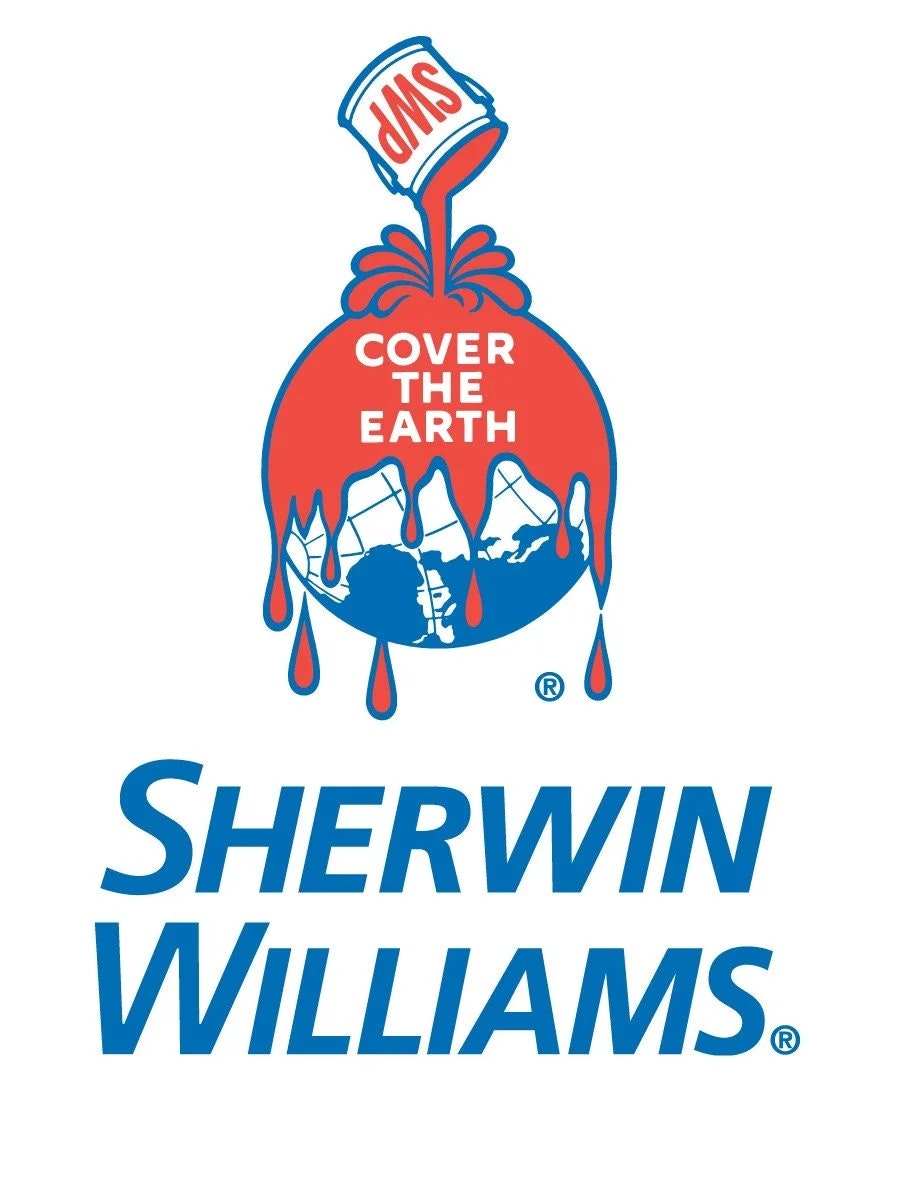 Sherwin-Williams
Your session was the highest rated session of the conference! You delivered a great keynote and really hit on the messages that we focused our remaining time and sessions. Your passion and energy got the event off to a great start! Thanks again Garrison.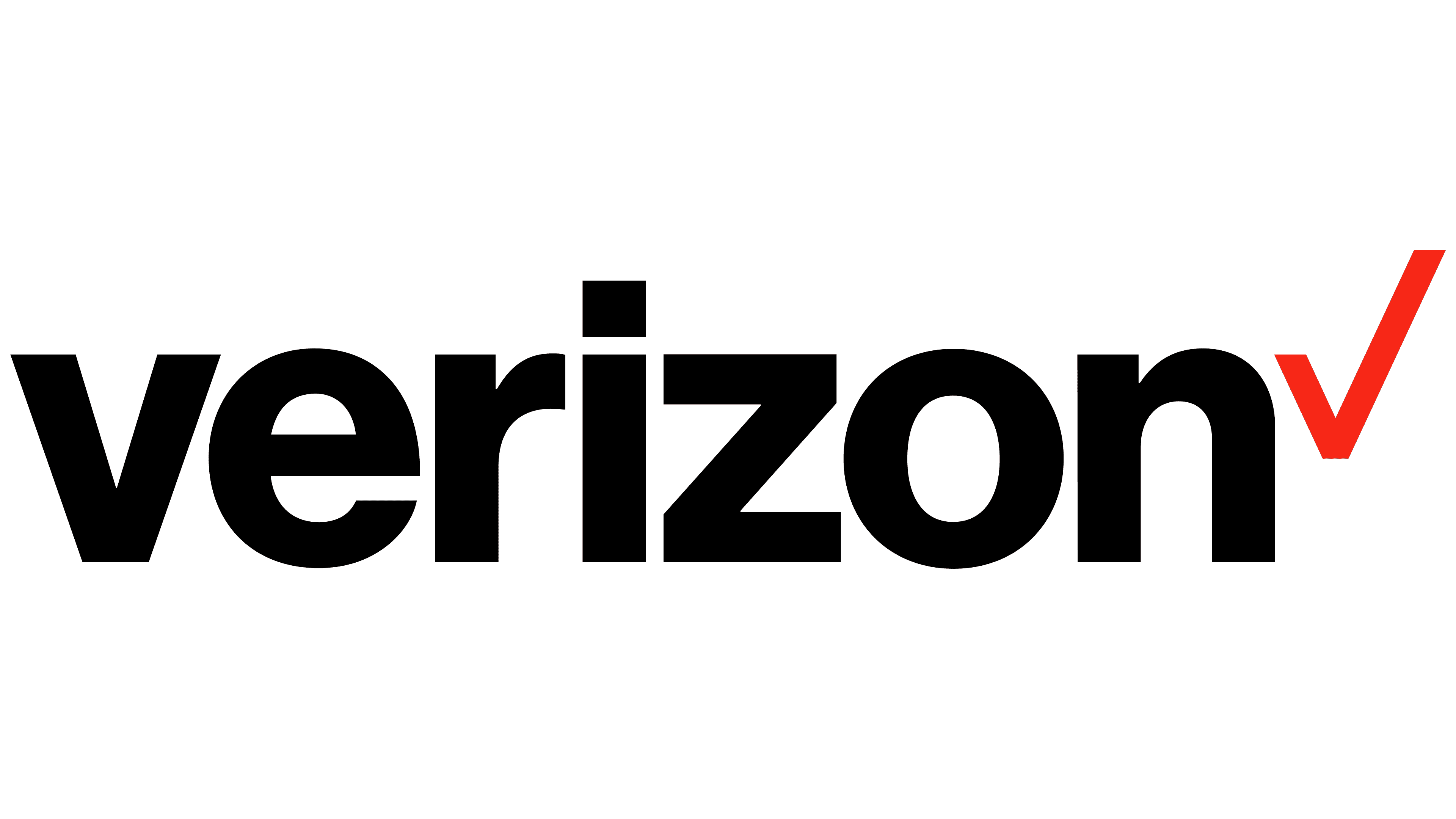 Verizon
You spoke at our sales rally last month. The response was phenomenal. We believe you made a real difference in the morale and education of our sales people. Thank you for the effort you put into your research. The knowledge of our industry was the key. We have benefited from your relationship approach and have increased our average monthly performance by approximately 25% accordingly.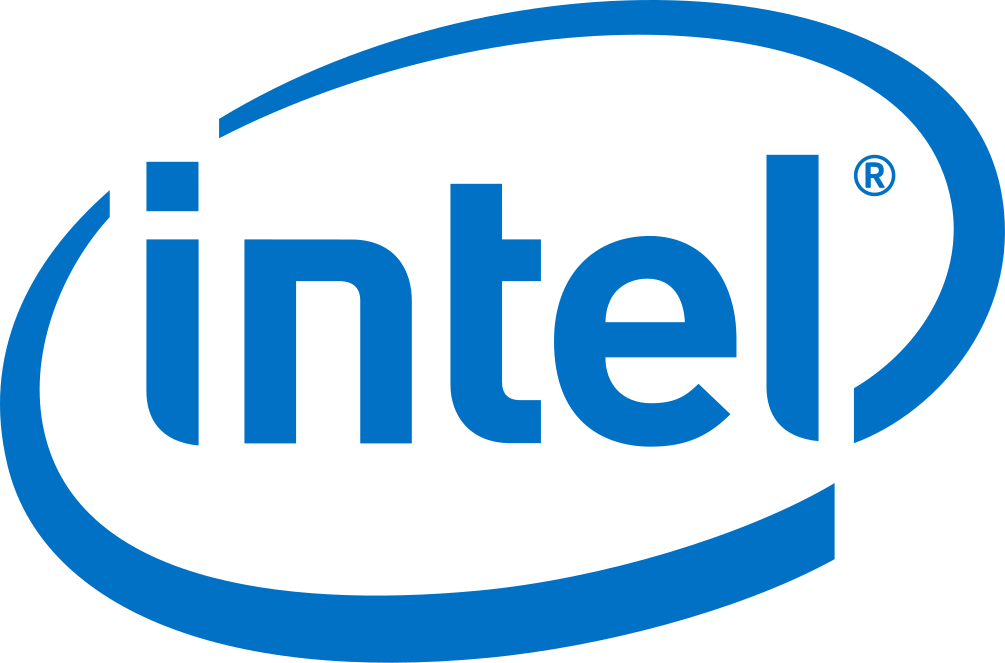 Intel
Excellent talk! Enjoyed your sense of humor, energy, and the quick stories that drove the points home. You did a great job weaving in those Intel specific points!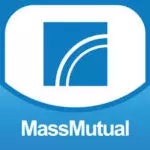 Mass Mutual
Garrison recently spoke at our MassMutual Academy for almost 800 Financial Advisors in Phoenix, AZ. Garrison's energy, passion, endurance and connection with the audience was beyond impressive. His message was relatable and his humor kept the audience's attention for the entire presentation. He was the perfect choice for a closing speaker after a 4 day learning conference for our group. From the moment he came into the room to the moment he left the conference his focus was on our attendees and his professionalism did not go unnoticed. Our attendees left his presentation energized and excited about his message and his performance. We have already received a tremendous amount of positive feedback on Garrison's presentation and many General Agents want to hire him for agency presentations. Garrison hit it out of the park!
Governor's Occupational Safety & Health Conference
Garrison was absolutely fantastic and engaging. His incredible energy was infectious! His message completely hit home with exactly what our conference is about — safety, training, and leadership. We look forward to bringing him back!

Spectranetics
We invited Garrison to join our sales team at the end of a long second day of training. He did his homework to understand his audience and had them from the start. To win over a cynical "seen it all" group such as this and hold their attention, spark interaction and elicit genuine laughter - all while making excellent points about relationships and the value of self-perception - was amazing to watch. When the final speaker of the day said, "As Garrison told us …" I knew we'd made a great choice and a lasting impact. Post-event surveys said it was the best sales meeting we'd ever had. 

Long Beach Unified School District
It was a pleasure having you at LBUSD. Our event was a total success, thanks to you!
AWESOME, entertaining with very high energy and you kept everyone&amp#39;s attention with good
data to back up your points. Also, our senior team thought you were great.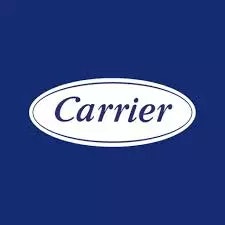 Carrier Corporation
I just wanted to say how AWESOME Garrison's keynote speech was at the Carrier meeting in Portland Oregon!!! It's the best delivery & message we have ever seen BAR NONE! We were enthralled every moment!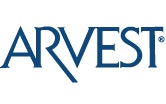 Arvest Wealth Management
Awesome! Insightful data fused with humor was a nice touch. It was great to end the day with
laughter.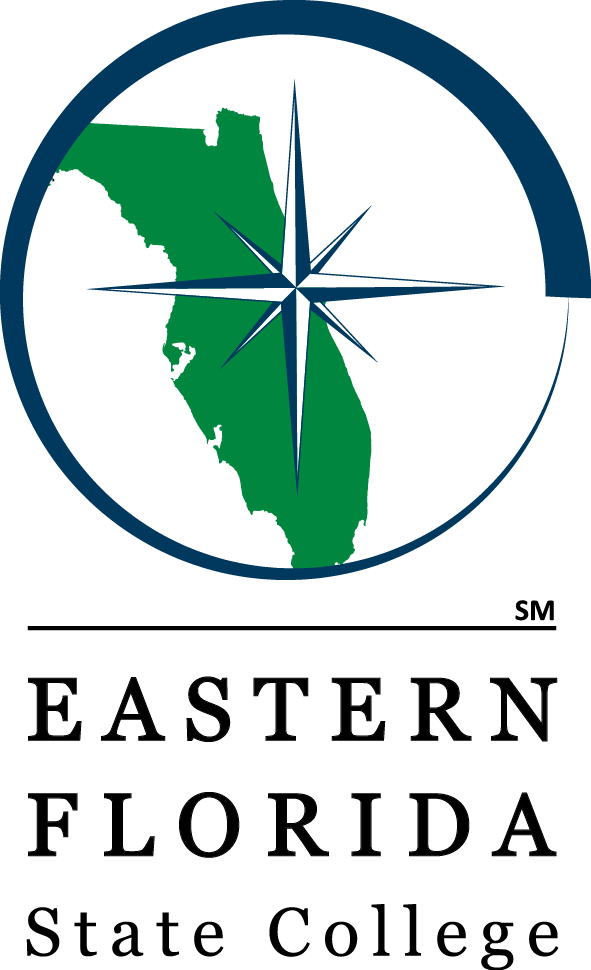 Eastern Florida State College
Garrison's presentation style, simply put, is remarkable. His ability to use humor allowed the inherent message of the importance of needing to adjust and adapt to change, a much more understandable and palatable endeavor. His ability to engage the audience is a testimonial to his talents. We have received an overwhelming amount of positive feedback from the faculty- many chiding their take-aways from his talk; appreciation for the presentation; and the enjoyment of listening to Garrison's performance. We would, without reservation, highly recommend Garrison to speak at your college or organization.
Wayne S. Stein, Psy.D.
Dean, Academic Excellence and Support

Walmart
I just wanted to take a quick moment to share how wonderful it was to meet and work with Garrison. He was a true professional from the beginning to the end. If I were asked to pick a handful of words to describe him I immediately think of: flexible, accommodating, friendly, professional, quick-witted, intuitive, and hilarious. He was extremely thorough in asking questions and very in tune to the topic of the meeting. He tailored a message that was spot on in the material, highly engaging and humorous in his delivery. He held the audience's attention captive the entire time he was on stage! After working with Garrison I would strongly recommend him for any future event, either inside or outside of our company.

FirstLight Fiber
"Many thanks to Garrison for a fantastic keynote presentation at our FirstLight sales kick off in
Boston. Our team walked away with some great pieces of wisdom, and sore abs from laughing
so hard!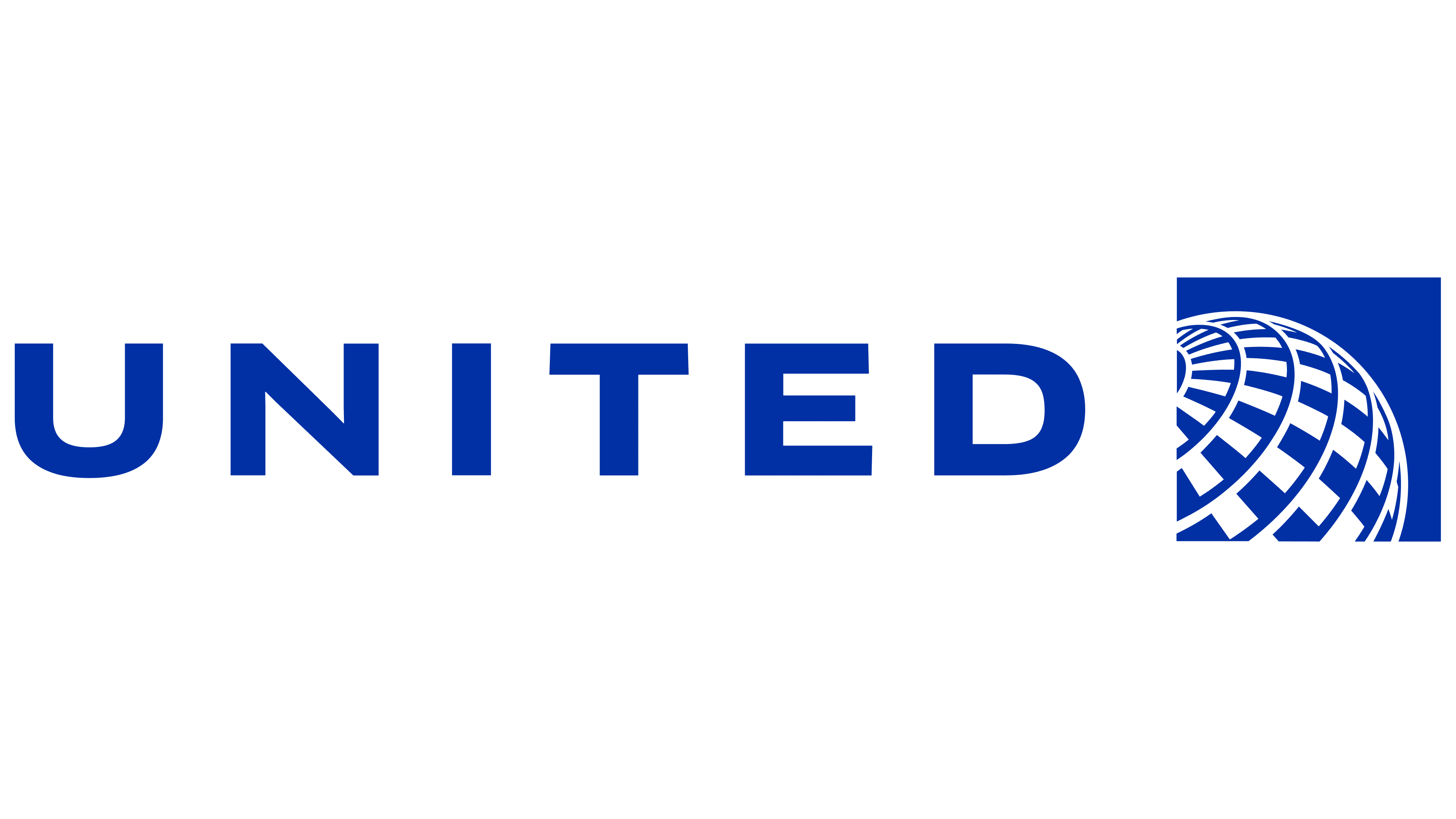 United Airlines
Garrison Wynn rocked the house at our annual Americas meeting! He's extremely entertaining, insightful, educational and engaging. Our team of over 500 professionals didn't want the guy to leave the stage. He's simply that good. We've had many talented and impressive speakers at our meetings over the years, but Garrison ended up being at the top of our list. Do yourself a favor — get Garrison Wynn for your next meeting. You can thank me later.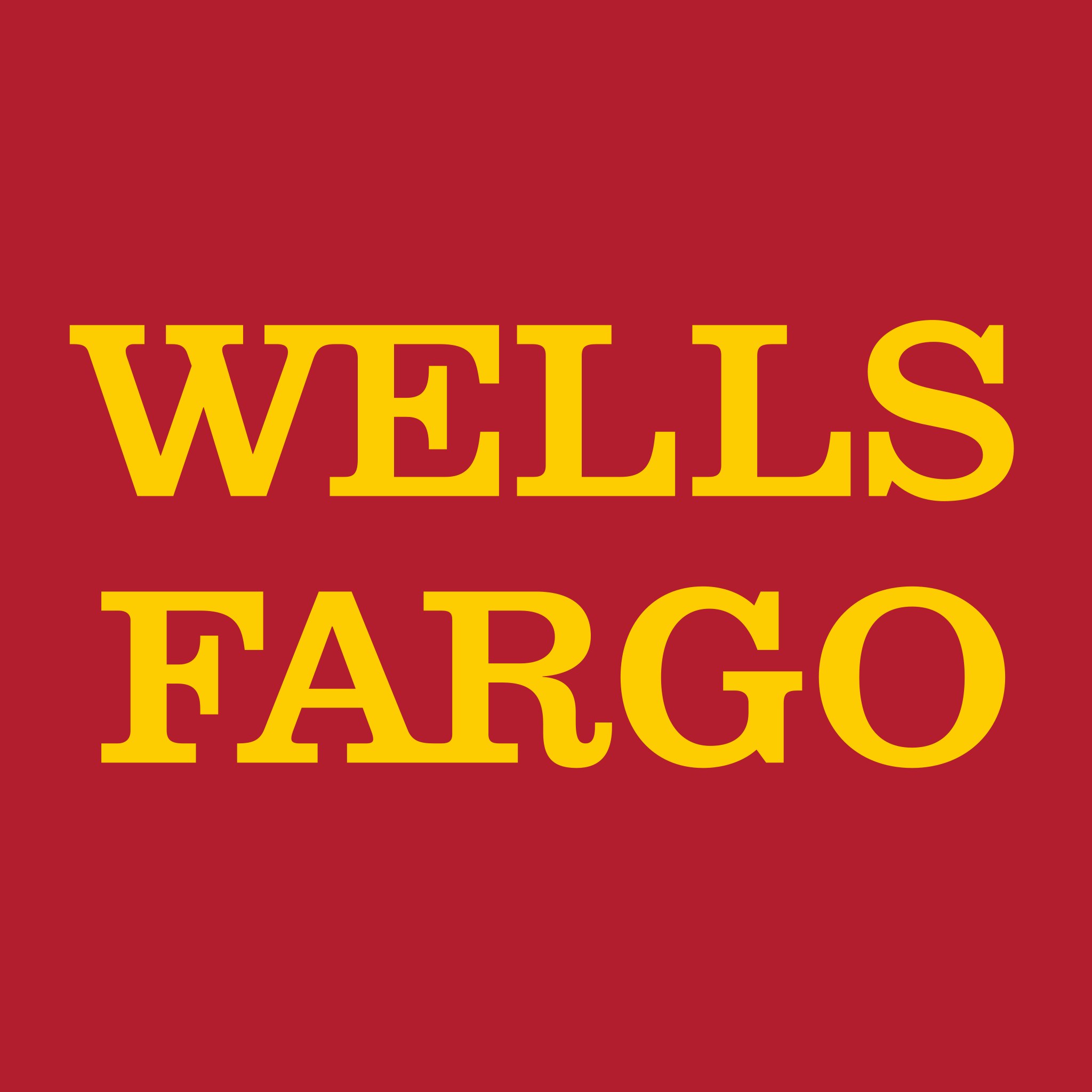 Wells Fargo
Garrison is simply a rock star! His ability to deliver a well-prepared message in a funny, interesting way and engage everyone in the room is unparalleled in his industry. His research and thought-provoking educational material will resonate with our organization for many years. You know you had a successful session when days later people start a discussion with "As Garrison said".

Nexen
Safety speaker Garrison Wynn absolutely hit a home run with the ESCS  Forum audience. He took the time to learn about the audience before his safety presentation which added a very personal feel. The audience said they could have listened to Garrison for another 90 minutes. The entire audience was so very captivated by his message and more importantly how he delivered it.   We look forward to recommending Garrison for future Nexen safety events.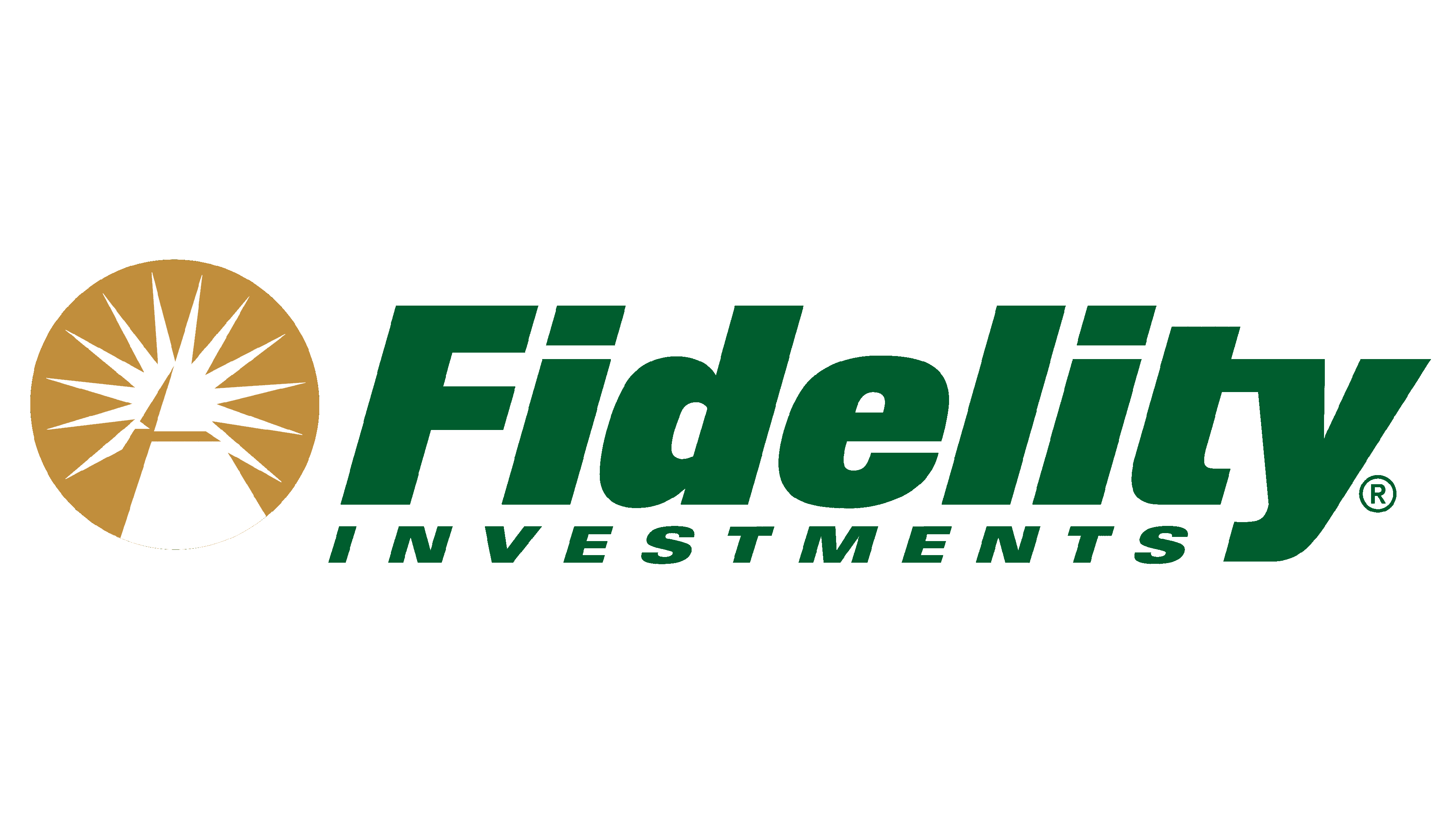 Fidelity
I just wanted to take a moment to say thank you for your outstanding presentation at our conference last week. You were simply fantastic, hilarious and motivating. We've heard some pretty amazing feedback about you and I just wanted to share. Your name was definitely circulating after your departure and I was giving out your information like crazy. I actually still am! Just the other day, I got a call from one of our attorney's in Richmond, VA asking about you. He said "That guy could have his own TV show!" Another manager, here in my office, who is rather regiment in her management style, confessed to me that your presentation will definitely make her speak and act differently when it comes to handling her own employees. Who said Rome wasn't built in one day? Wow! You really made an impact.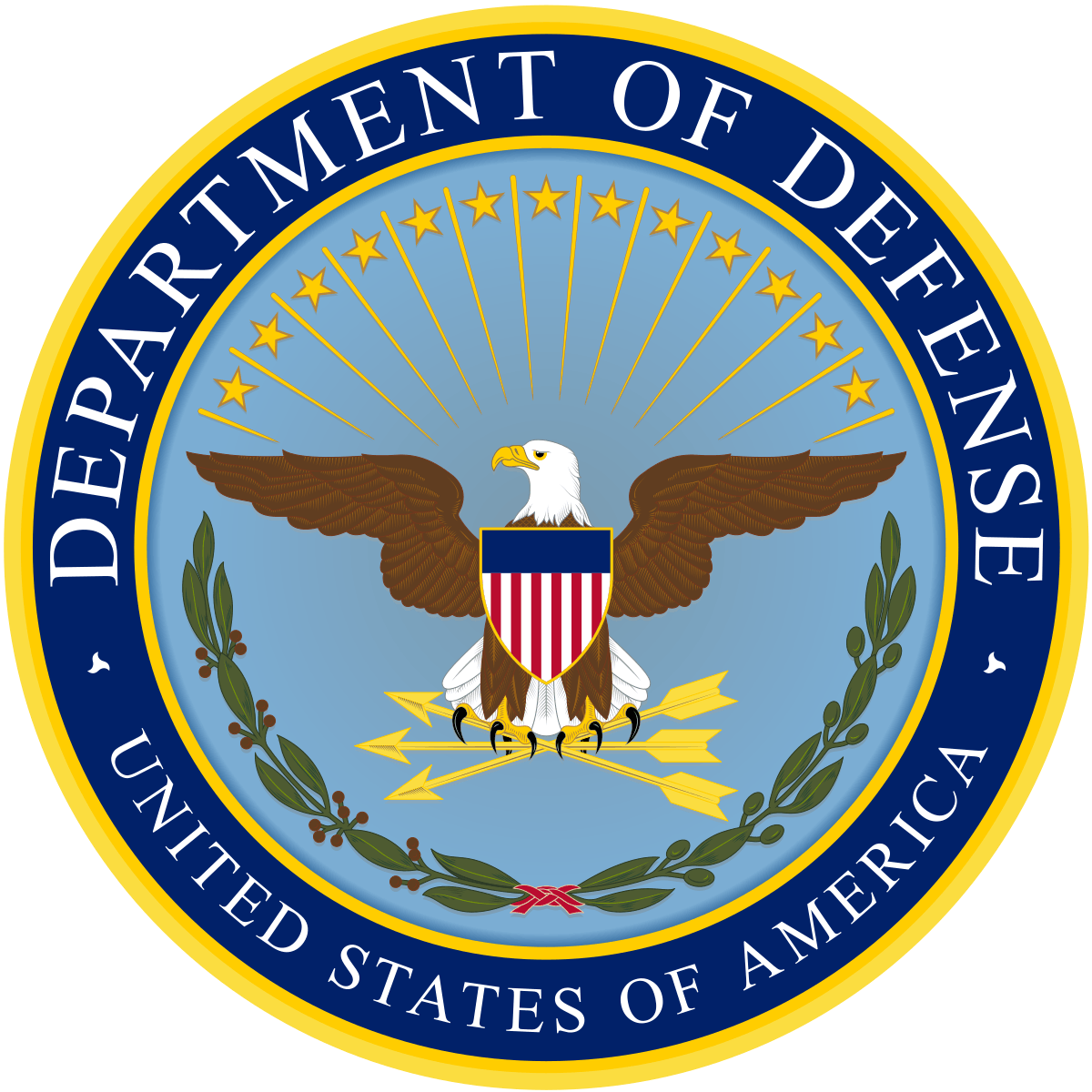 Department of Defense
You were simply an overwhelming hit! Your presentation hit home with the audience in a very personal and introspective way. Your comments will be remembered for many years to come. When I summarized the conference and mentioned your name, the crowd broke out into a hellacious round of applause.

Precision Tune Auto Care
By overwhelming consensus, Garrison was rated as the best speaker ever for our group. He did a phenomenal job, and our team laughed, had fun, and learned a lot! We were most impressed by his ability to read the room, engage with his audience, and adjust his style to keep our team at the edge of their seats. Also, as an extra bonus, he was as personable off-stage as he was on-stage. We highly recommend him!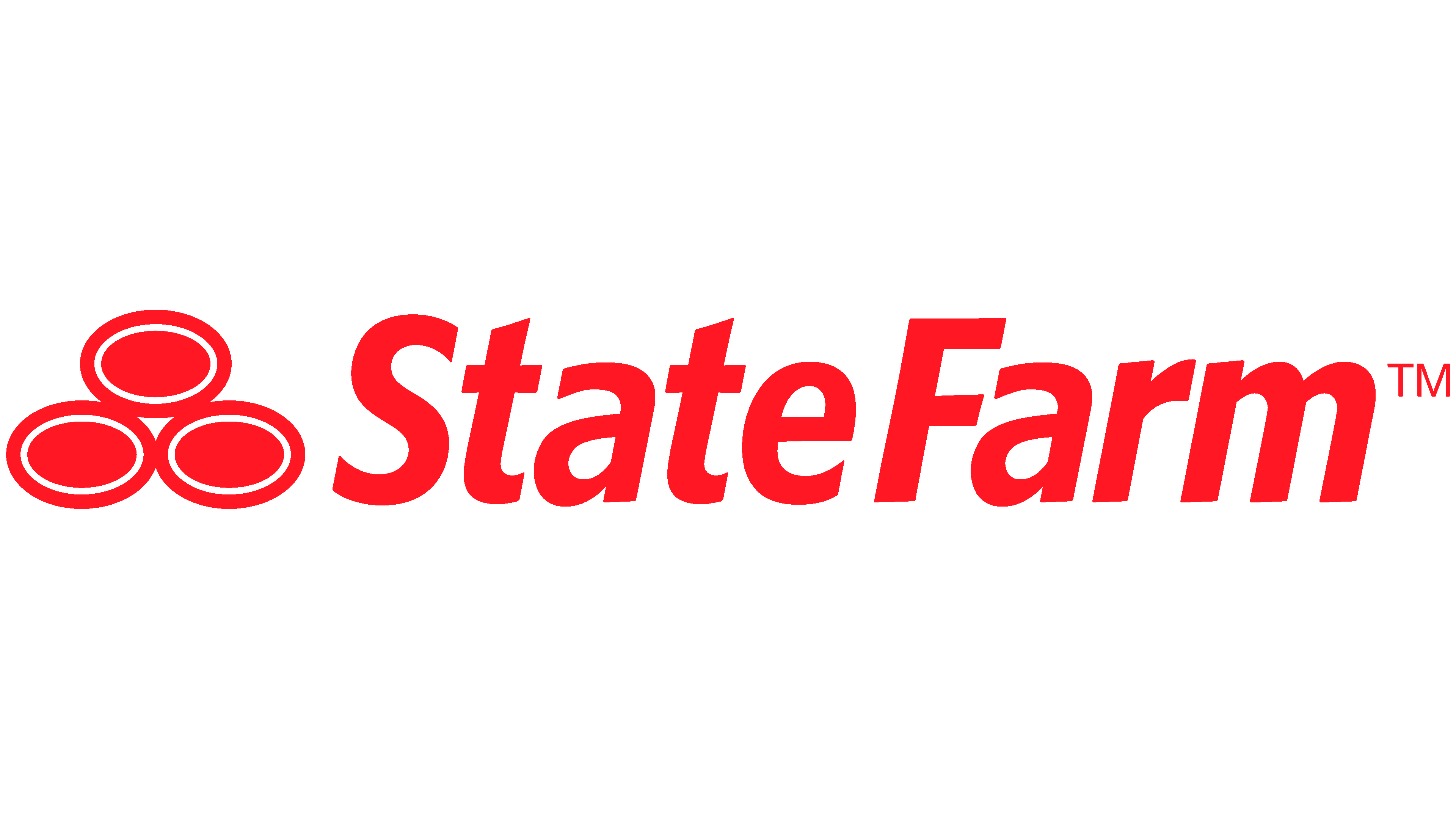 State Farm
Garrison had the group engaged the moment he was in front of them. Not only was he entertaining, he hit every message we discussed during our conference call. The group felt he knew where they were coming from and understood the difficulties and challenging people they deal with. Garrison's sense of humor played such a great role for the group as well. We tried to make the meeting valuable, yet fun. He completely exceeded the expectations of our meeting attendees.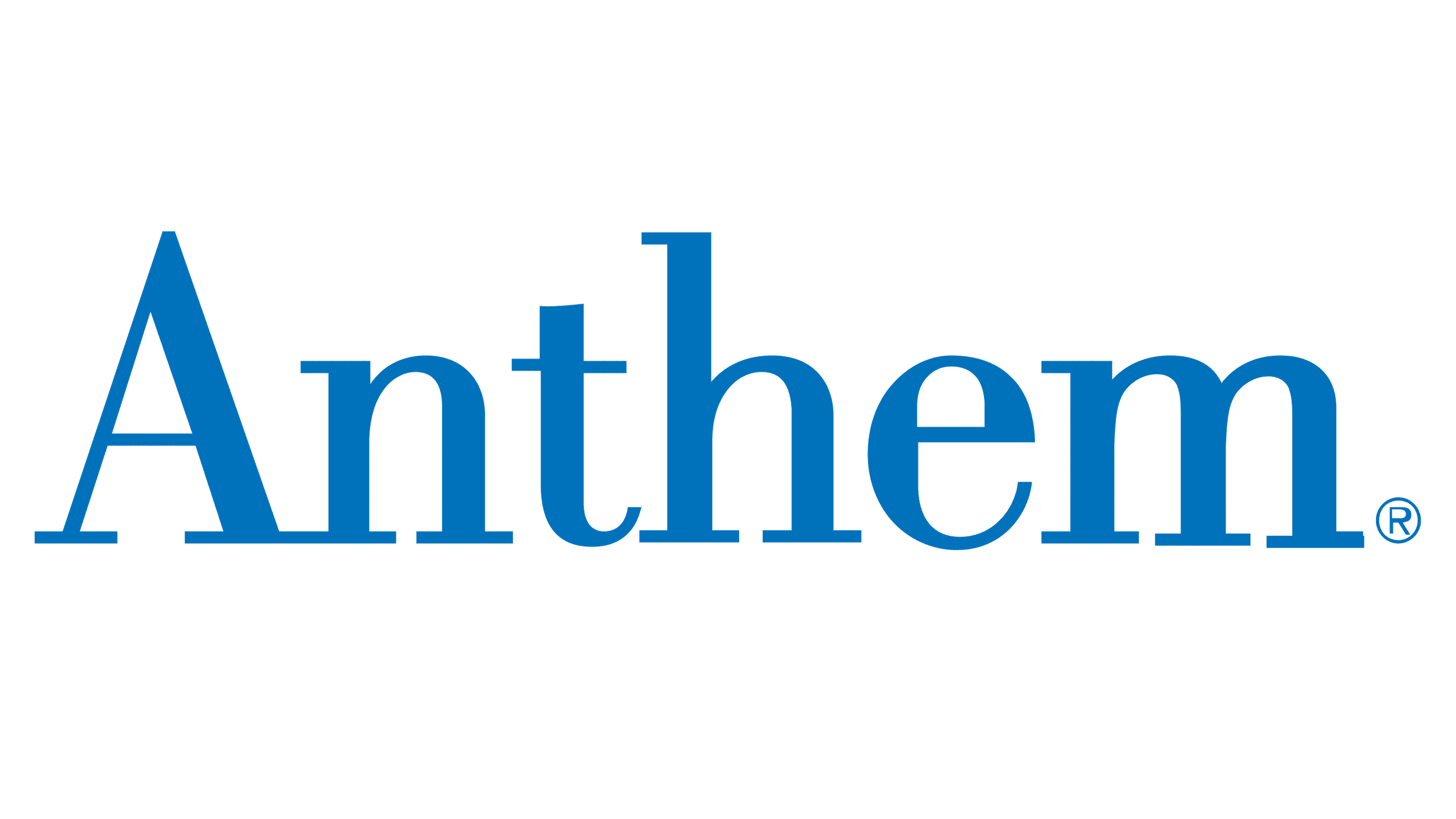 Anthem
You are AMAZING! It was evident from the start that you had done your homework and your presentation was exciting, empowering and extremely helpful during this period of great change within our organization. Our team has been raving about the content and the timing of the presentation - on point and right on time!  You received a standing ovation and it was a Huge Success! We really enjoyed  meeting and working with you and we would love to have you come back to speak at future events!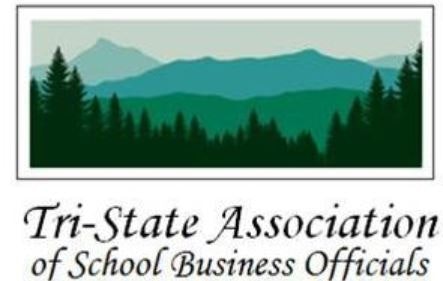 Tri-State Association of School Business Officials
Garrison did an amazing job as the speaker at our event. Understanding how the school system works and his research with school superintendents and business managers made his presentation hit home! Also, he was very funny, inspiring and left us with an uplifting message.

Subway
Funny, fast and entertaining. I was shocked at how much information I received from just the 60 minutes that Garrison spoke. His energy level was way up there, and the stories tied it all together! In my 30 years with Subway, he was one of the top three motivational speakers we have ever seen.

Arby's
Well, back in the office, and the event is being called"The Best Ever!"by our executive team. Motivational speaker Garrison Wynn is a pro's pro.He took our pre-con conference call, and unlike past presenters, was able to weave our theme and our core culture points of "Commitment - Humility - Respect" throughout it, and he did so with ease and continuity while entertaining the audience continuously.But like I said, not only did the audience enjoy him, but our executive team knew we made the right decision to put him on first . Using our past keynote presenters as reference points, they felt Garrison was indeed the best, and able to adapt his speech to our message.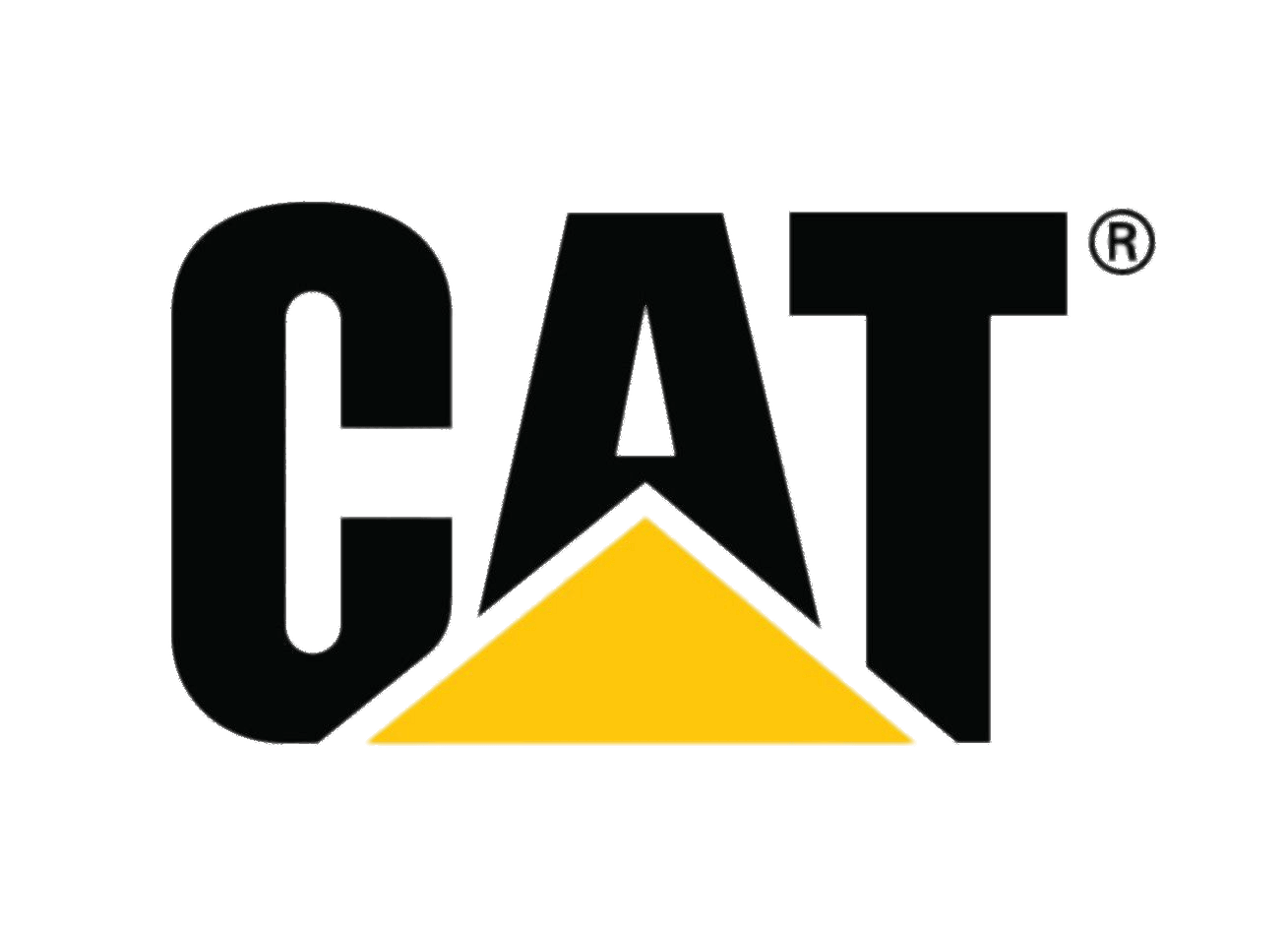 Caterpillar
Your presentation to our team allowed us to produce some of the most successful and profitable years in the history of Caterpillar. The impacts of your work are still in force today. We would highly recommend Garrison Wynn to help any company make the necessary transition that we have successfully made.

Archrock
Garrison was the perfect speaker for our team…great information with actionable ideas provided in an engaging and funny way.  Our meeting attendees were the 120+ field-level Operations and Service Managers, who directly manage our field service technicians.  Garrison's presentation about leadership and getting the most out of those you manage was spot-on.  My team left the meeting energized and focused on ways to be a different leader in the coming year.  I am confident Garrison helped move the needle for our managers.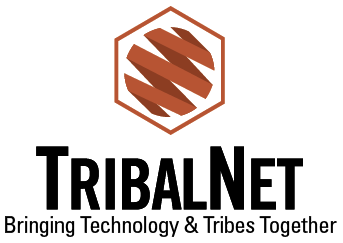 TribalNet
I had the privilege to meet and work with Garrison Wynn, in Nashville, TN, at the annual TribalNet conference. Garrison is the definition of ENERGY and he brings it in bucket loads. His ability to capture the attention of the room is uncanny and he keeps everyone engaged from start to stop. Would not hesitate to recommend Garrison to anyone looking for a "Wow!" Keynote speaker.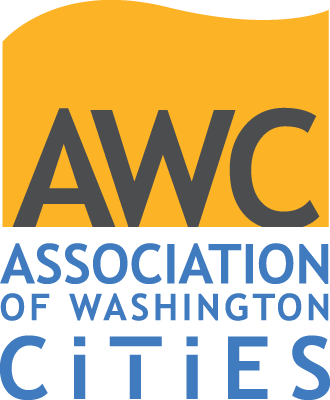 Association of Washington Cities
Thank you so much for your keynote address at our Member Pooling Expo in October! The evaluations are back and it's official… our members loved you! Many commented that this was the best keynote address they have had at our event and that you were amazing, hilarious and had great information to share. Thank you for making us look good! On a personal note, it was a pleasure to meet and work with you. I appreciated the time you took to meet with us by phone and to customize your presentation for our audience. Please feel free to list me as a reference for potential clients. They are missing out if they don't hire you!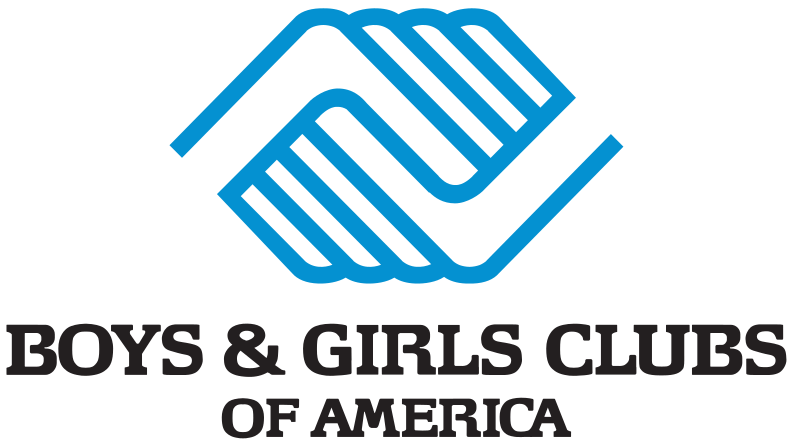 Boys & Girls Clubs of America
Garrison Wynn is a Boys & Girls Clubs Alumnus who has spoken at two of our conferences and on both occasions received standing ovations.  If planning a conference or event where you want to share an important message with humor and excitement, I recommend that you give Garrison your highest consideration.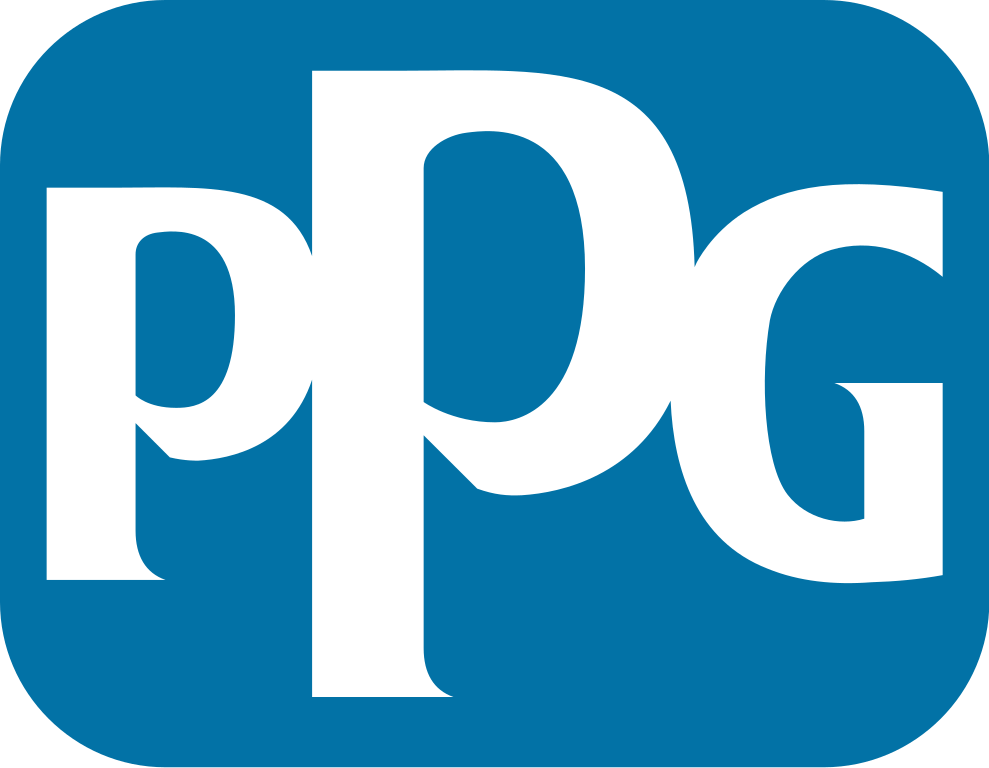 PPG
You were a huge hit with the conference attendees.  Thank you and your team for helping us put on the event for our customers.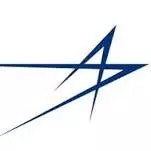 Lockheed Martin
Garrison was a hit with the 400 members of Generation Y attending the conference. The reviews were wonderful. The audience enjoyed getting a leadership message in an entertaining way, with research behind the theories and thoughts. Garrison was able to relate to our audience and keep them engaged while conveying important messages essential to their future success. We would highly recommend Garrison Wynn, and will certainly be using his services again for future conferences.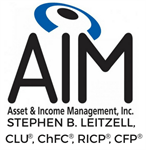 Asset & Income Management Inc
We have used Garrison fifteen times already this year, with terrific results. His funny, interactive approach keeps the group focused, and his "dealing with difficult people" segment, among others, was particularly effective. Garrison helps us provide excellent value-added training to our customers.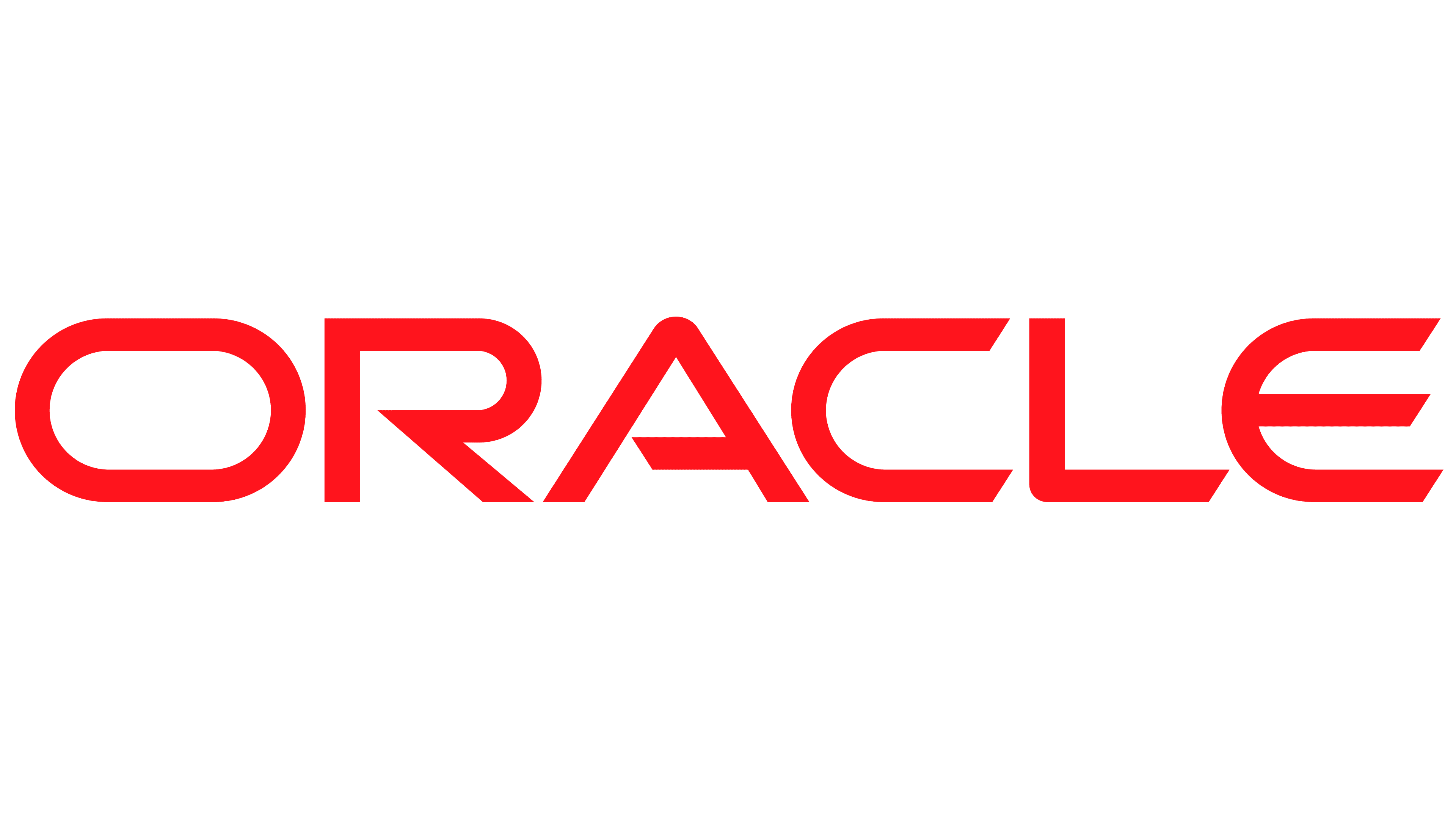 Oracle
Garrison hit four home runs!! Very practical and no BS! Great job, we will do four more next year as well. You have made huge difference for us.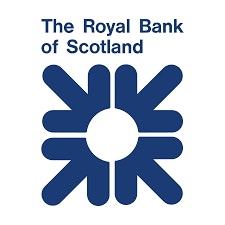 The Royal Bank of Scotland
This is by far the best keynote we have ever had. This is a tough group of seasoned professionals, so our choice of motivational speaker was critical to ensure our objectives were met. You did an excellent job of addressing the specifics we identified and accomplished that with humor and grace. Getting everyone on the same page, being really funny and focusing on a repeatable process for communication was the key. Most importantly, feedback from our staff was highly positive and we have had a 23% increase in sales.
O'Reilly Automotive Inc.
We wanted someone to be the closing speaker at our annual conference who was energetic, humorous and would deliver a content-filled message. Garrison Wynn hit on ALL cylinders! He got a standing ovation and our people said he was the highlight of the conference. He understands what we are going through and helped us get reconnected to our mission.

Cornerstone Credit Union League
Your general session, "Making the Most of Difficult Situations: Changing Markets, Changing Times" was rated 4.92out of a possible 5.00.You got some very nice comments from your session and you definitely made the most of a difficult situation as you may recall that the air conditioner broke at the hotel during your session!  Didn't affect your evaluations at all!!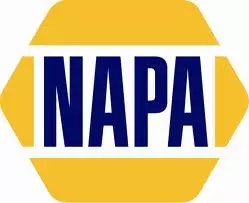 Napa Auto Parts
You have a great responsibility to select motivational speakers that will hit a home run with your audience. We were looking for two things in a keynote speaker...humorand an impactful message. Garrison did a great jobresearching our customersand making every topic he touched on relatable. His humor was right on...and his message was powerful. Selecting speakers for conferences can be an inexact science.Save yourself the time and effort and just hire him to speak at your meeting. You won't regret it.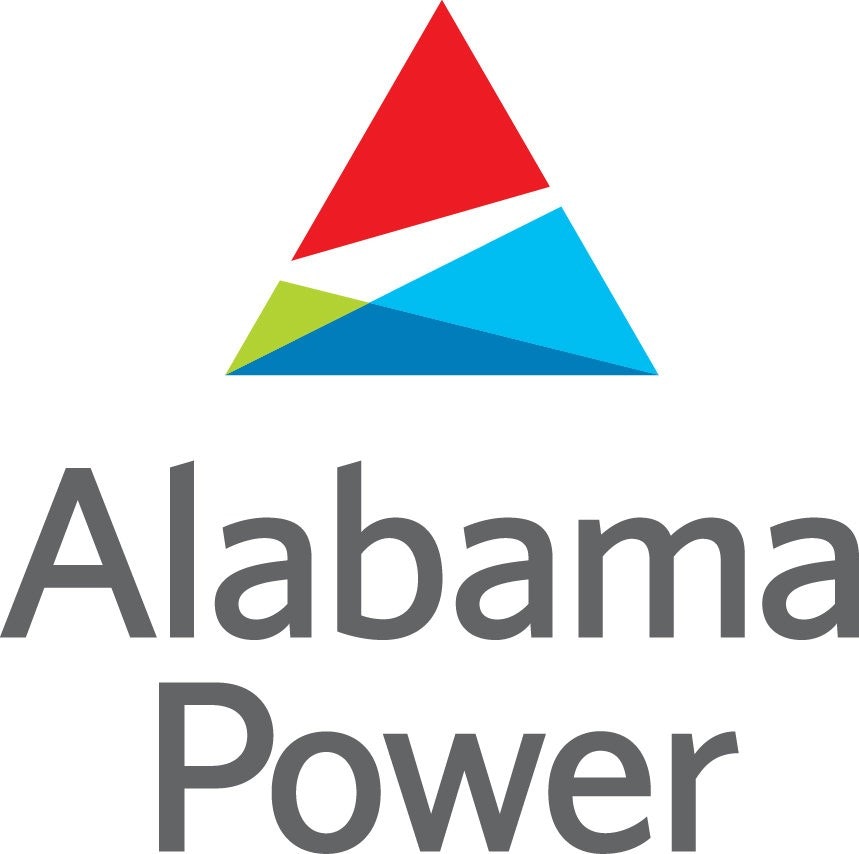 Alabama Power
We asked Garrison to customize a one-hour safety keynote for the 22 events we scheduled. He got rave reviews (at all 22 events)!
Showa Best Glove Team
Garrison's presentation was entertaining and fast paced while delivering a key message for our sales and marketing. Garrison took the time to understand our business prior to speaking and delivered a powerful and informative talk that received high ratings by everyone in attendance. I would highly recommend Garrison for any speaking engagement where the desire is to learn and have fun while doing it.
Hewlett Packard
Our people really enjoyed your presentations. Very clever and spot on with solutions about moving through change and communicating results throughout our infrastructure. We had people there from all over the world and the feedback was great. Being so animated and clear made your program work on a global level.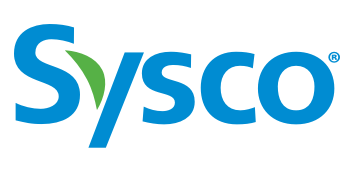 Sysco
Garrison did a great job tailoring his presentation to the group, starting out the conference with a bang! Garrison was not just a motivator, he had us laughing out loud and participating in this lively, team building experience. Bravo!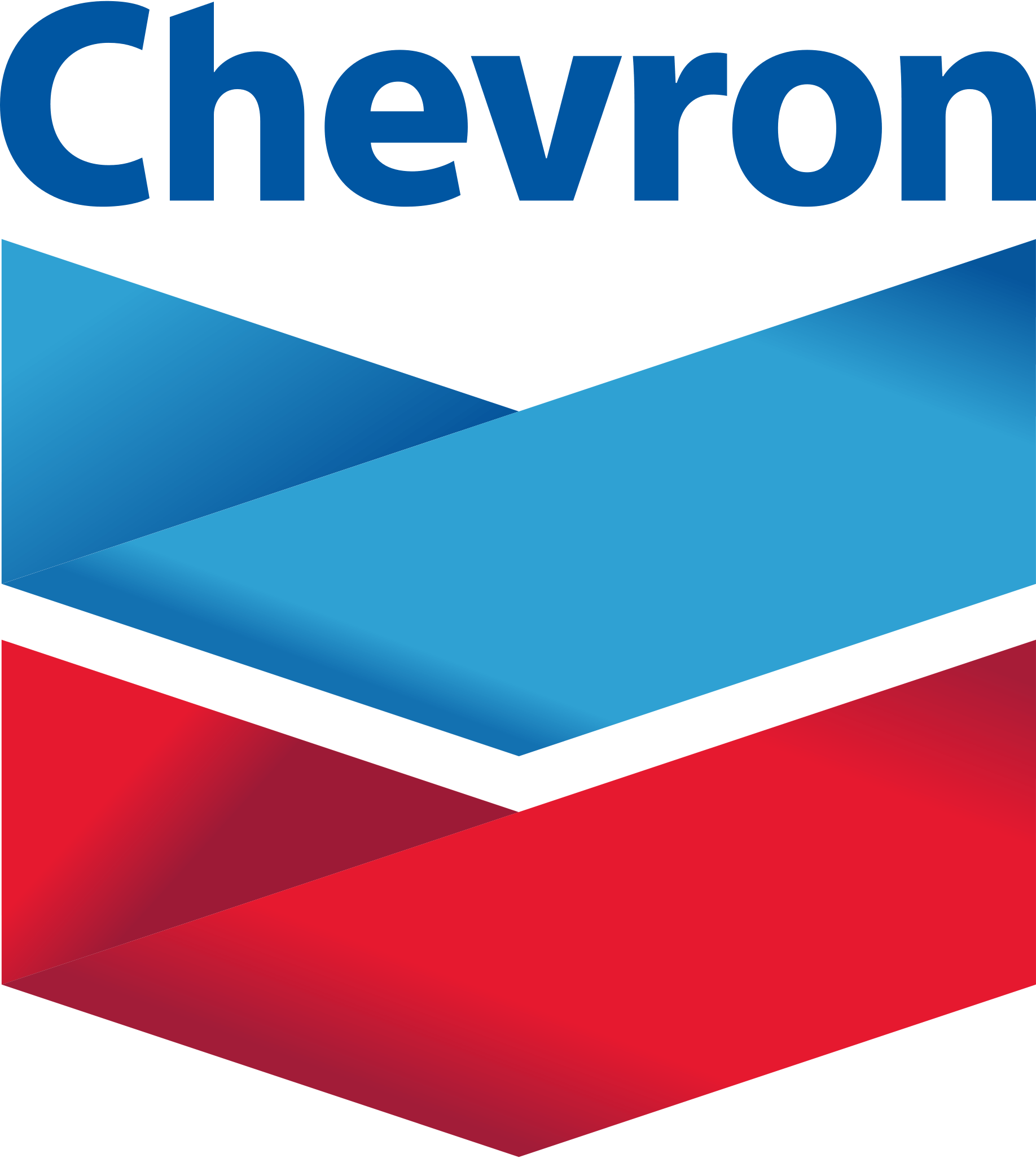 Chevron
Garrison was able to get through to our people like no one else. We thought we knew it all; we were wrong.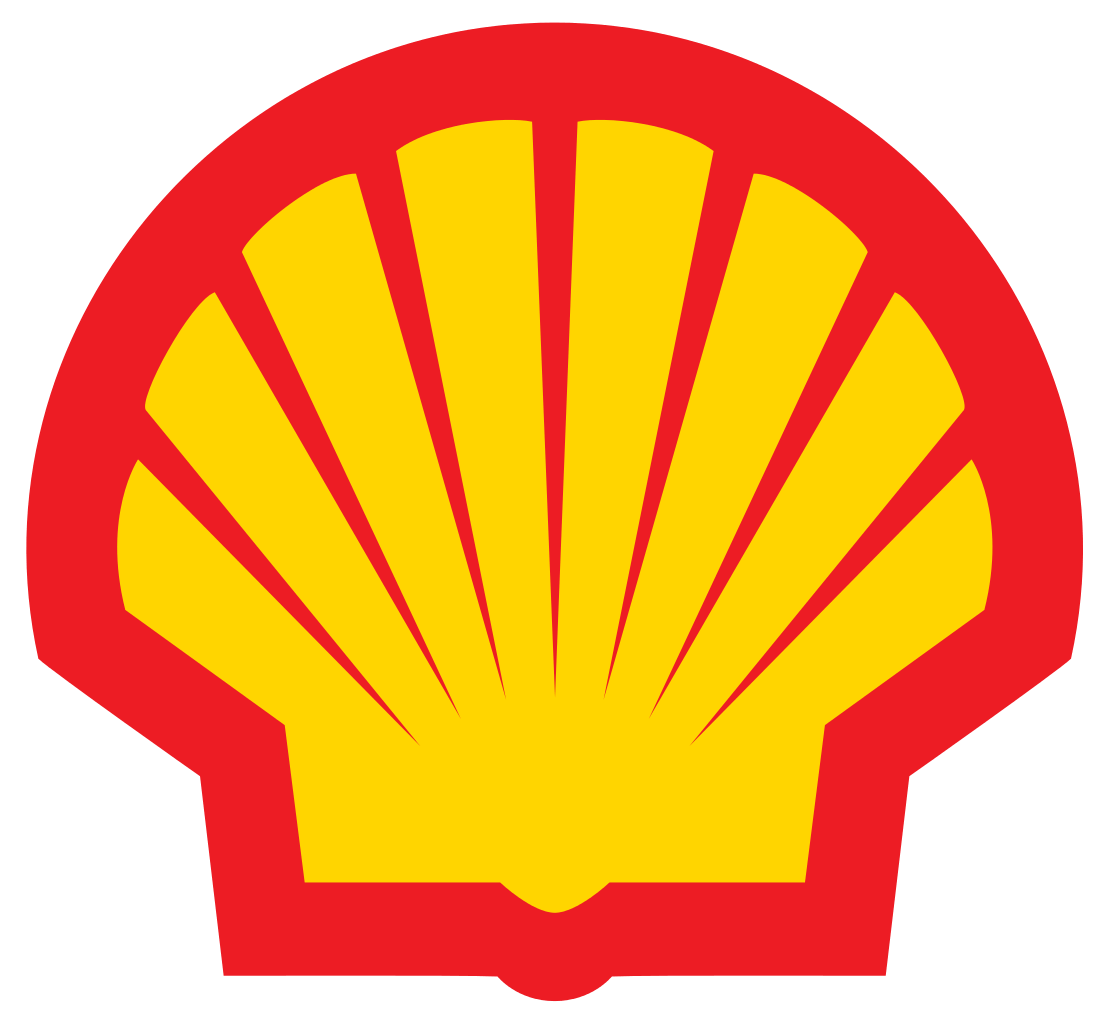 Royal Dutch Shell
When asked, "What was your favorite safety session?", hands down, in the United States, The Netherlands and Nigeria, your safety keynote received the most votes. None of the other sessions came even close! Your session was high energy, humorous and gave very practical advice for Safety Managers on how they can be better leaders. Thanks for all your preparation in making sure that it hit the mark.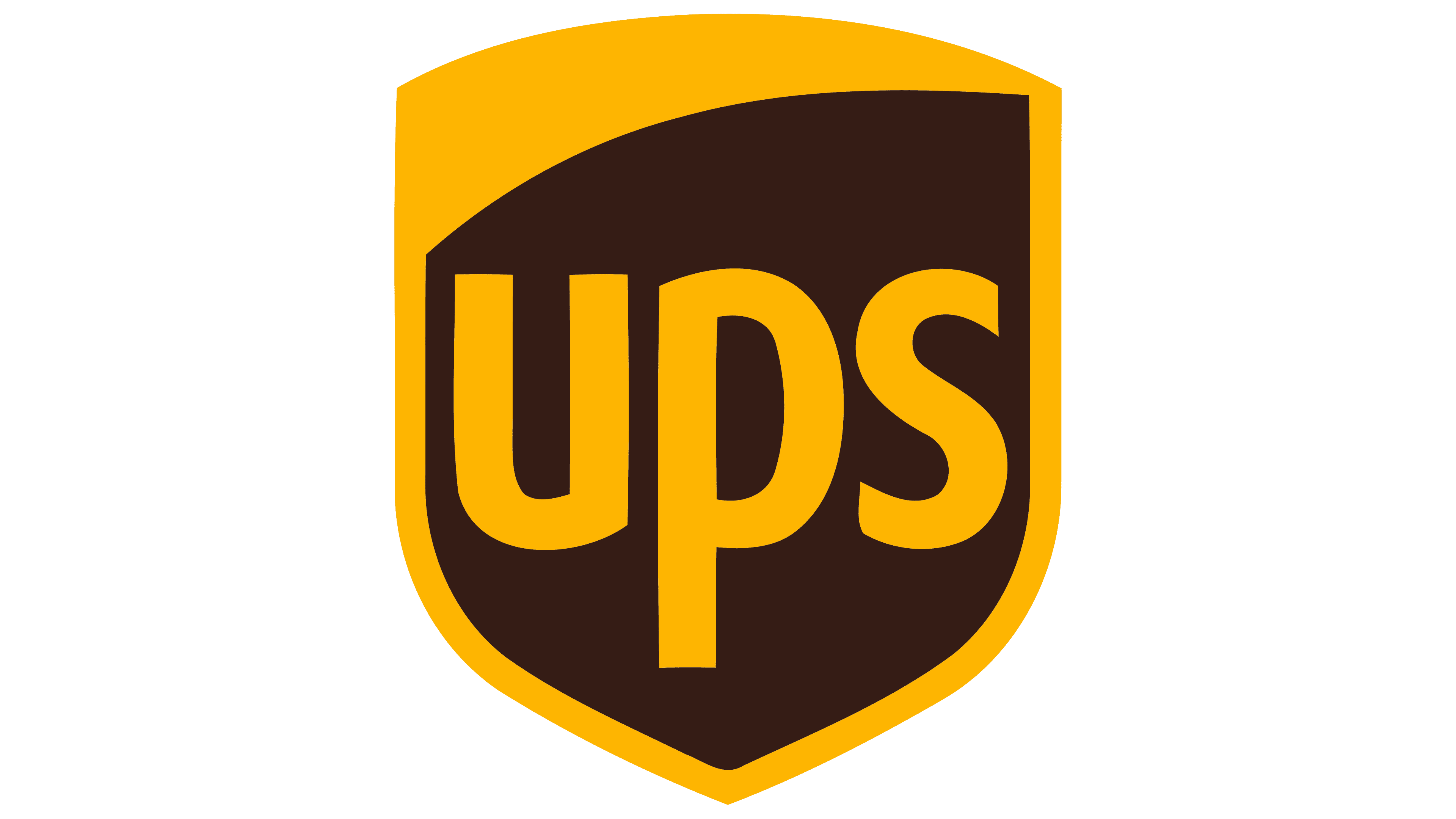 UPS
We found your presentation, motivating, entertaining and thought provoking. Your unique style provided a refreshing perspective on effective communication techniques in today's diverse business environment.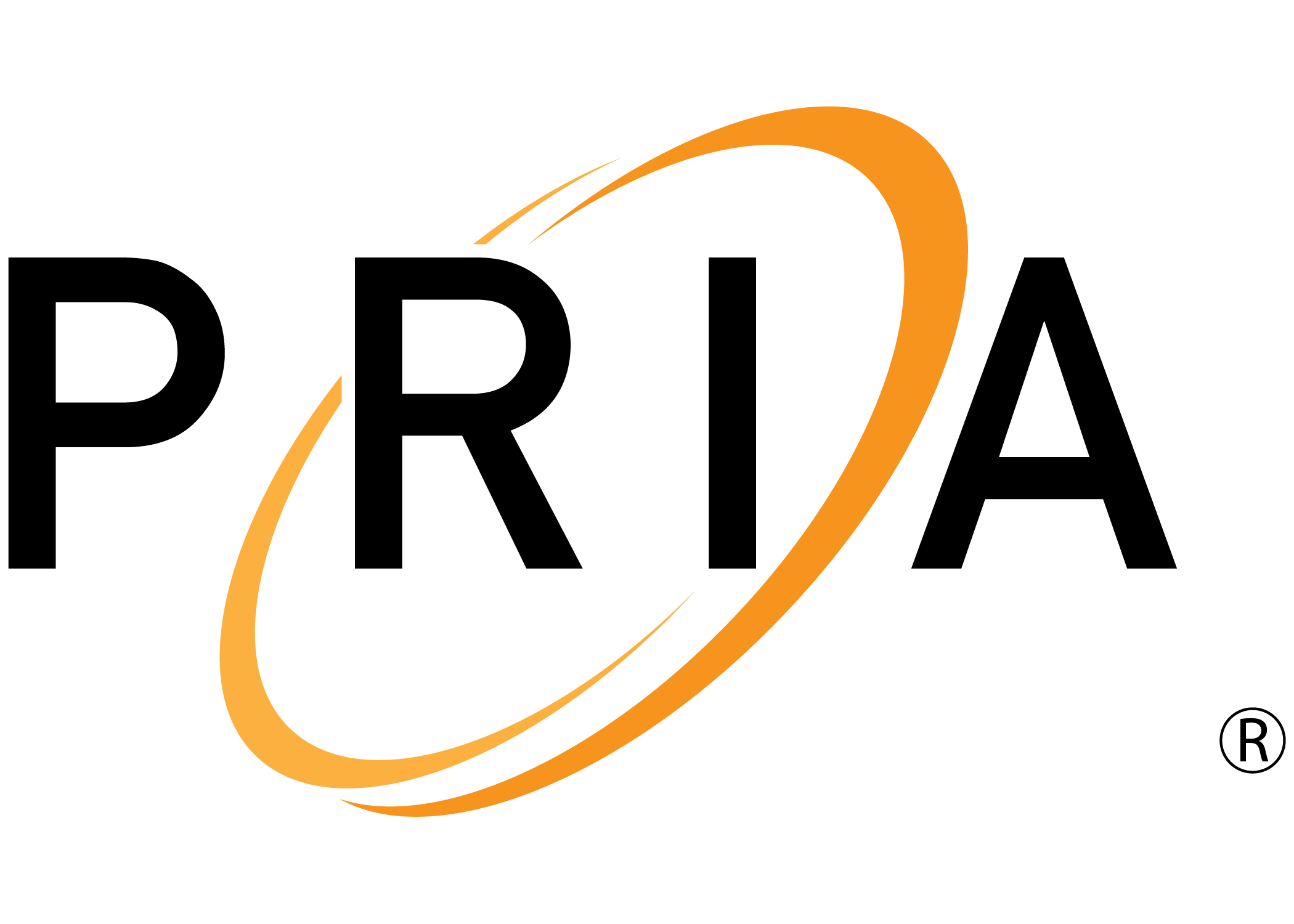 Property Records Industry Association
Garrison really hit the mark with our attendees and, as a keynoter, was both educational and motivating. Nothing but rave reviews from attendees.
PSA Insurance & Financial Services
Garrison recently spoke at our Partnership Event. He delivered a great keynote with passion and energy that was certainly felt by the audience. It was a research and laughter-filled presentation that delivered immediate takeaways to our audience that they could implement immediately within their organizations. Thank you!

Wieland
We had the pleasure of hosting Garrison for our annual company safety conference. In advance of the conference, Garrison and I discussed what our companies current cultural challenges are. Garrison was able to address these challenges in his presentation, offering direction for our people that will help us to realize our goals. Garrison's presentation was as entertaining as it was educational. It was time well spent for our folks and we look forward to having him back.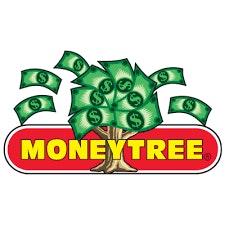 MoneyTree
The Feedback was tremendous! Garrison kept everyone alert and laughing while delivering information to help our team become better leaders.

PA Association of School Personnel Administrators (PASPA) Conference
Garrison brought great energy and excitement to kick off our conference! Our attendees got to laugh, learn, and think about how the work they do in schools has such a broad impact on both staff and students.
Flip Steinour
Assistant Executive Director

American Association of School Personnel Administrators
Garrison Wynn gave an excellent presentation that included tools our members can take back to their districts and use. His keynote was timely, informative and entertaining. We loved the energy he brought to the conference!
Sandy Wachter, CMP
Director of Meetings and Events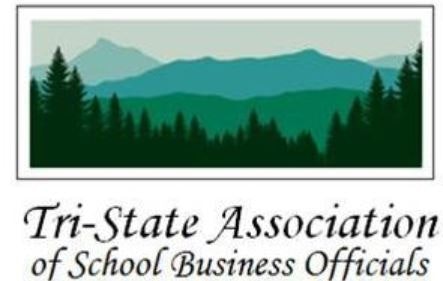 Tri-State Association of School Business Officials
Garrison did an amazing job as the speaker at our event. Understanding how the school system works and his research with school superintendents and business managers made his presentation hit home! Also, he was very funny, inspiring and left us with an uplifting message.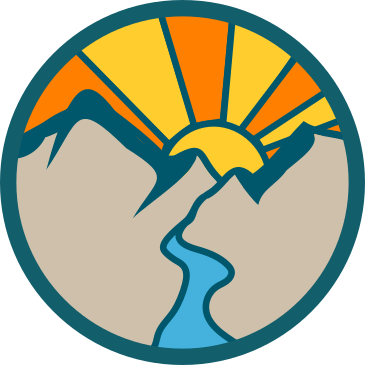 Mountain Board of Cooperative Educational Services
Garrison's keynote was extraordinarily effective and our staff is still talking about it. His insights into human behavior and how to be more influential were well received. Garrison's engaging style of delivery and willingness to frame a message in the context of our strategic theme made the message resonate.
Troy Lange
Executive Director

Harris County Department of Education
Garrison's understanding of internal and external communication skills is some of the best we have ever encountered (researched, fun and easy to implement). The team building has improved our ability to build relationships and move forward with our mission of effectiveness. We highly recommend his services.

Vecellio Group INC
Just had Garrison speak at the Ranger Construction 2nd Annual Safety Stand-Down in West Palm Beach. Garrison was insightful, engaging, informative, inspiring and most of all entertaining. Thank you, Garrison, for delivering a great safety presentation.
E-Commerce Logistics
Mr. Wynn delivered a powerful message to our leadership team in St. Augustine, Fl last week. Thank you for delivering an amazing and very effective message of safety and leadership to our leaders who operate in thirty-four states.
Smith Barney
Rave reviews would be an understatement, you are one of the best motivational speakers we have ever had at Smith Barney. I really appreciate your preprogram research and funny to-the-point delivery. Let's try to match schedules for multiple dates next year. Thank you for all that you did for us.

Telstrat
Garrison was able to really connect with our team. His expertise dramatically refocused our people. Within three days of the final session, 30% of our people had accounted for 2.5 million dollars in new revenue. This was not the first time we have used them and it will definitely not be the last.
Delphi Corporation
I cannot thank you enough for all of your hard work prior to and at our conference last week. You were even more of a hit than I had hoped! My expectations were met, and exceeded. The time you spent with our team researching our needs and learning about our business challenges definitely paid off. Our audience all feel you had a good understanding of our business challenges, and were darn funny at the same time. Your presentation was the perfect mix of a serious business based message, along with a very funny and engaging delivery. The professionalism and efficiency of you and your team made my life easier. As a host of the conference, I had plenty to worry about, so it was nice to know you were well prepared and your team was available if I needed anything. I hope to have an opportunity to work with you and your team again in the future. This was truly an enjoyable experience.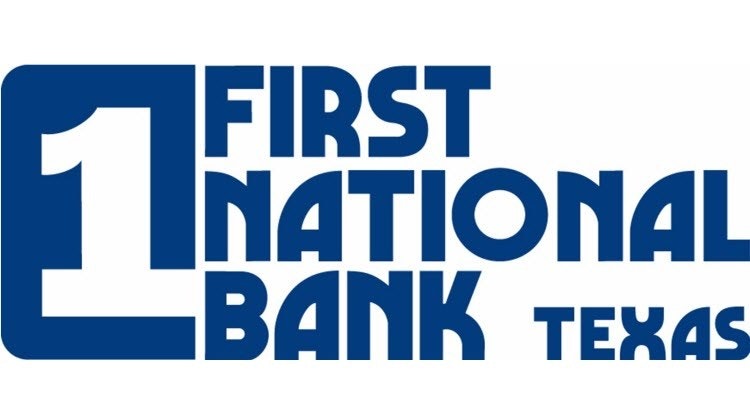 First National Bank of Texas
Garrison, I am writing to let you know how much we appreciate you speaking at our annual Managers Conference. (Just in case you didn't get the message from three standing ovations our managers gave you.) You did a masterful job of helping us to laugh at ourselves. Through all the laughter, we learned how to be more successful in all aspects of life. You have the unique ability as a speaker to both entertain and educate. We were certainly fortunate finding you.

Alpha Wire Company
I am thrilled to have been able to attend 2 of your presentations.  They were interesting, funny, thought-provoking and educational.  Your skill and talent as a professional speaker is evident.  Your thoughts and ideas are concise and insightful.  Thank you so much for presenting for my organization.  You met and exceeded all of our expectations.

Schering-Plough Pharmaceuticals Corporation
Garrison, Your presentation was beyond excellent!  I truly enjoyed your presentation and found it extremely informative.  It is among the best I have ever seen – and I spent 27 years in the telecom industry and took 5-10 days of training each year!
Disaster Recovery Magazine
Thanks for a great presentation! You are my highest ranking speaker!–11.5 out of a possible 12.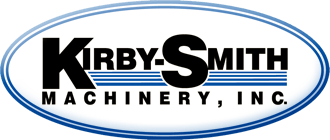 Kirby-Smith Machinery
Your program was the best received in my 30 years in the business. There are always one or two who find something negative to say. Not this time — all positive comments from those attending. Great job!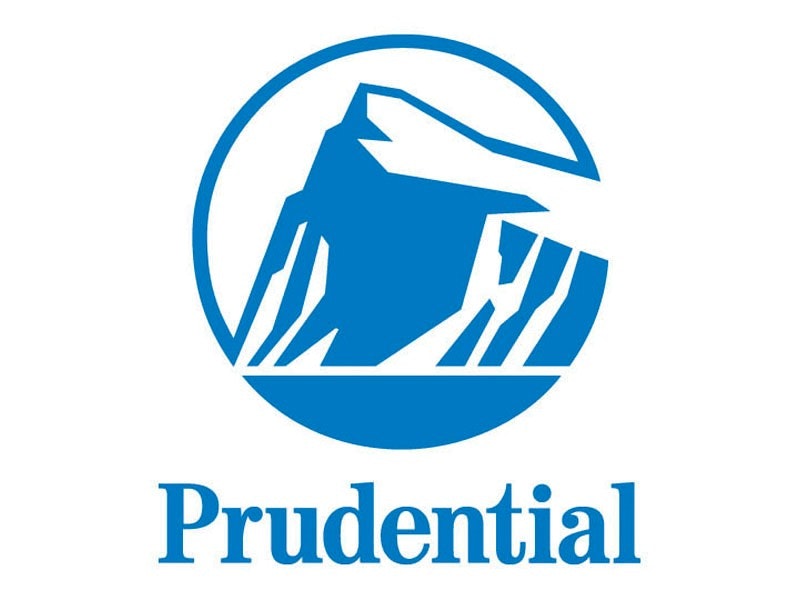 Prudential Investments
In the evaluations by the brokers, you received excellent reviews across the board.  Your presentation was just the right mix of humor, coaching, and sound life advice. You more than exceeded our expectations and I am looking forward to having you speak at many more events.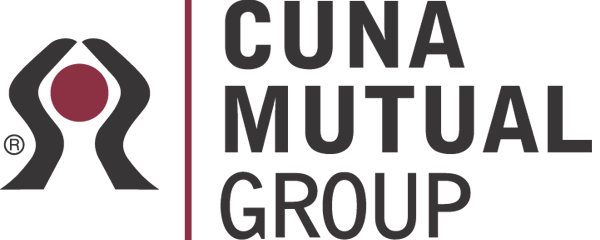 Cuna Mutual Group
Garrison, your program was the best I have seen in my eight years with CUNA Mutual. My people are still talking about it a year later and are successfully using your strategies. Your session was funny, direct, and very well researched. Your approach–knowing the specific issues we have to deal with, providing the answers, and making us laugh along the way–is exactly what we needed. I intend to bring you back for another session and will touch base with you soon.

ConocoPhillips
Excellent! Mixing humor with serious topics and talking with the audience instead of to the audience, kept everyone involved.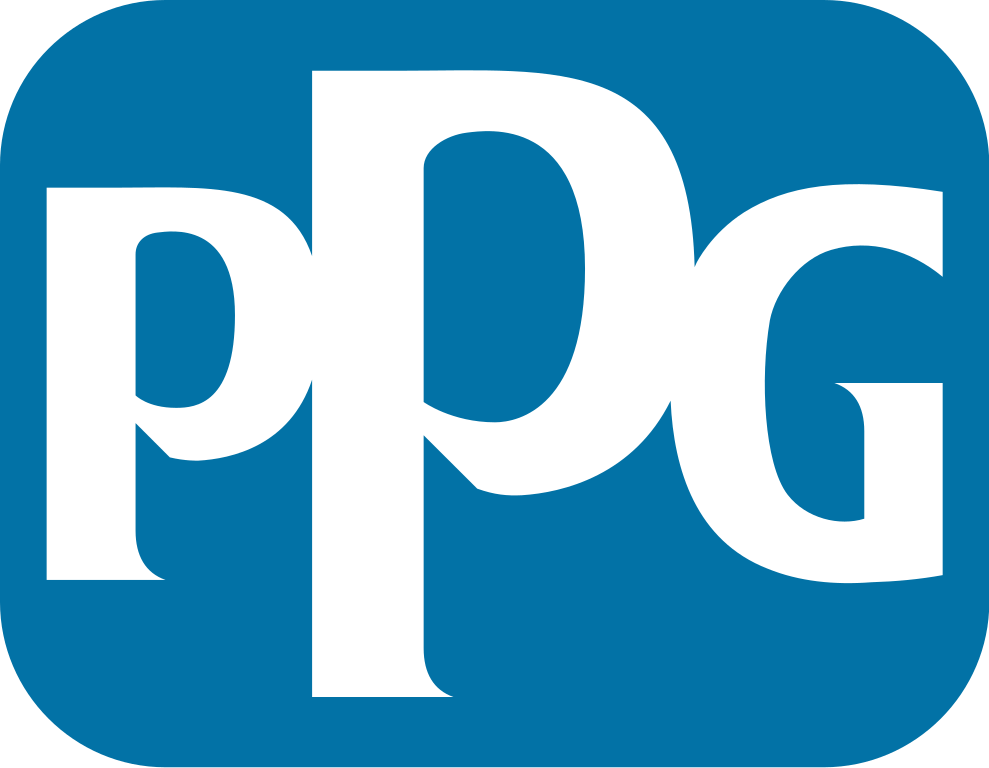 PPG
You were a huge hit with the conference attendees.  Thank you and your team for helping us put on the event for our customers.

Komatsu International
We are extremely pleased with the results of your presentation. All of the 16 locations gave you a big thumbs up.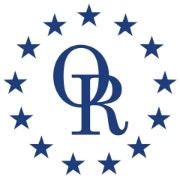 Old Republic Title Company
I am not one that will usually write a letter to someone that I have heard speak, but you have changed that. I recently had the great pleasure to have had the opportunity to hear you speak at our annual sales rally held this year in Reno, Nevada. Your dynamic delivery kept me alert and involved. It was a very rewarding experience for me and is the reason for this letter. Your keynote address is inspiring, funny and one of the most entertaining I've ever heard. Your use of humor mixed with your real life experiences kept all that attended glued to your every word. It was a great session and beautifully presented. I have received numerous comments from attendees and they seem to agree that it was one of the best ever! Receiving a standing ovation from this group, that is quite a compliment. Thank you for sharing your time, your knowledge and your sense of humor.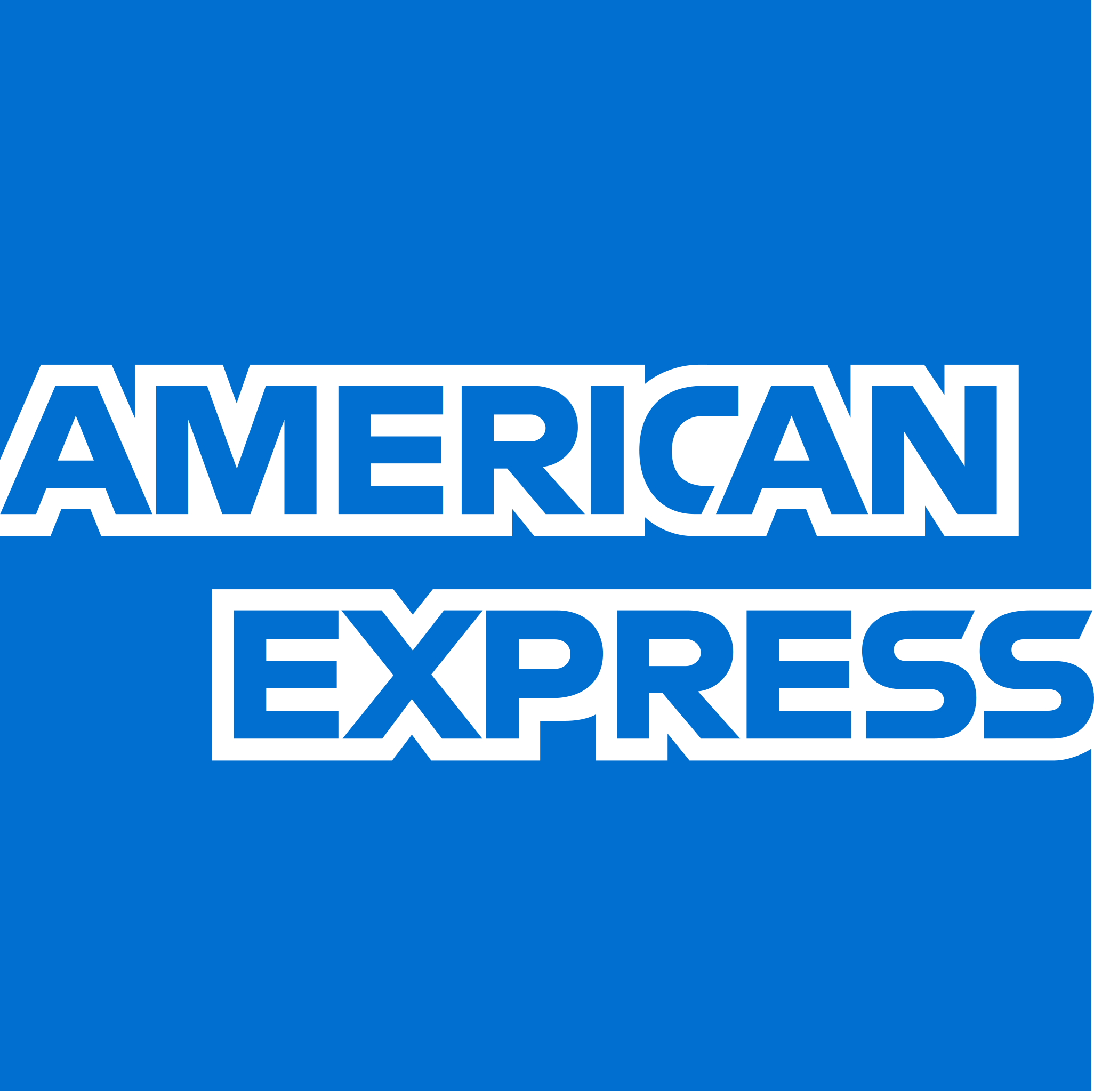 American Express
Garrison was everything we asked for in a keynote speaker and more. Not only did he engaged and energized the crowd; he got a standing ovation and connected with them on their level. He delivered a laughter-filled keynote address with a powerful message. I loved the way he spoke to every meaningful objective and brought new material that was relevant to the event. Fantastic! Couldn't be happier.

Alltel
The response was phenomenal. We believe you made a real difference in the morale and education of our people. Thank you for the effort you put into your research. The knowledge of our industry was the key. I personally have benefited from your relationship approach, and have increased my average monthly performance by approximately 25% accordingly. I feel that I learned as much in the one hour we had with you as I did in the entire year prior.

Merrill Lynch
Garrison, Thank you for your excellent presentation to our leadership team. The content was solid and made an impact on our team. Your ability to deliver your message in such an entertaining manner was well received by everyone. I have received very positive feedback.

Tyco
I wanted to take this opportunity to say how pleased I was with your presentation during our recent National Sales Meeting. The subject matter and topics discussed were very applicable and relevant to our business environment. Your presentation and "delivery" of the material was perfect for our meeting. You were able to combine statistical information, industry standards, as well as provide helpful selling tools that will enable our staff to take our sales to the next level. Our sales team walked away with a very positive attitude, and were reminded of the traits that transform an ordinary sales person into a truly great sales person. I cannot tell you how many people came up to me just to tell me how much they enjoyed your presentation. I can tell you from experience, compliments from our sales force are very few and far between. Garrison, thank you for making our sales meeting a true success!!
Super Bowl Host Committee, NFL
Thank you for your motivating speech; we have made history with the NFL.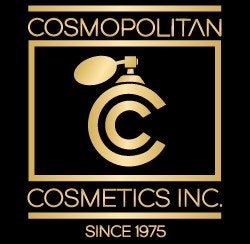 Cosmopolitan Cosmetics
Garrison Wynn is a most talented, entertaining and compelling speaker. He keeps his audience with him throughout utilizing his sharp wit to demonstrate his key points. The audience leaves the presentation feeling they have gained a great deal of knowledge that can be applied to their everyday business. They also feel they've been entertained…and that's not at all bad! I would strongly recommend Mr. Wynn as I would use his services again without question.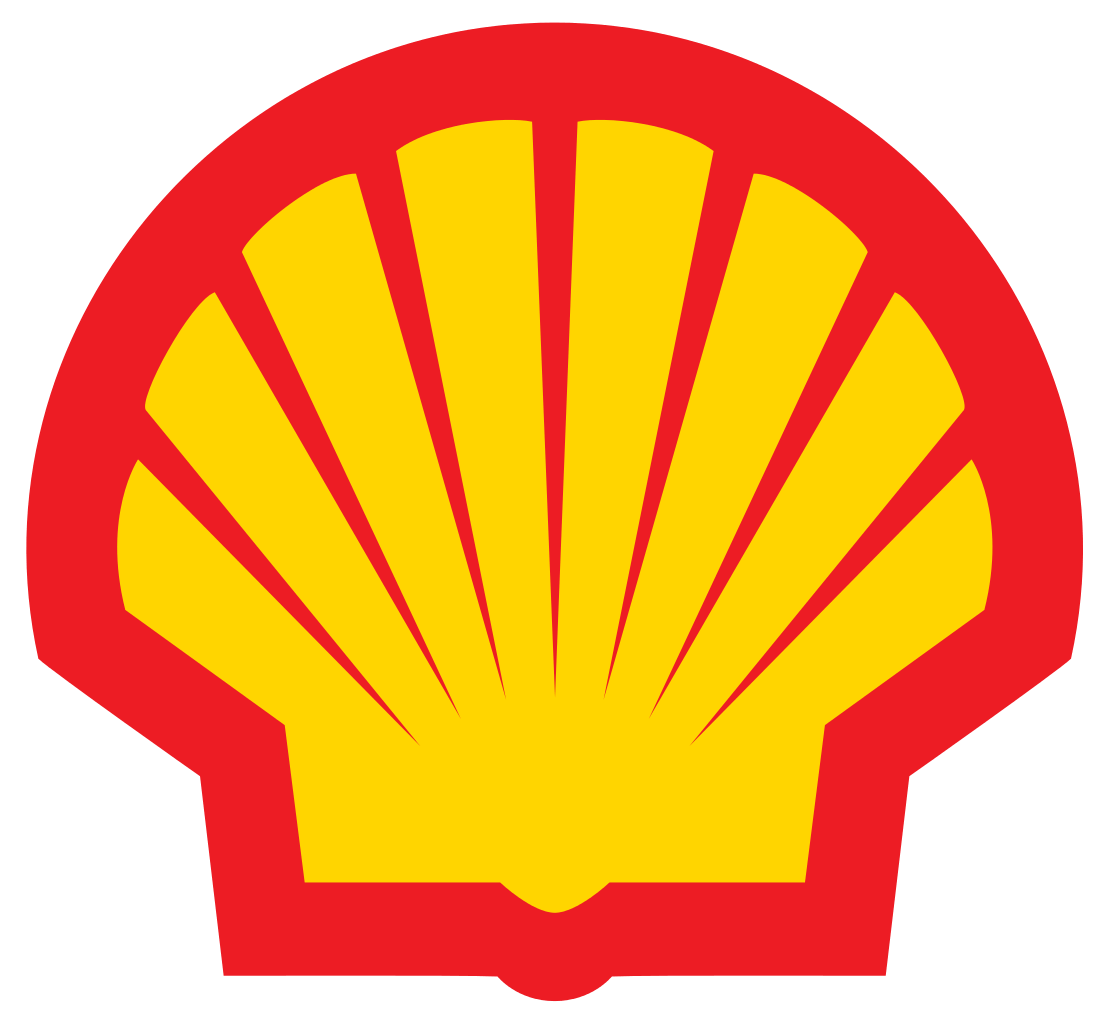 Shell Oil Products US
I want to express our sincere appreciation for being part of our Shell Oil Products US "Health and Safety Day" at the Shell Learning Center. We appreciated your preparation and planning to deliver the goods that we had expected and discussed. The presentations were engaging, entertaining, motivational and balanced with good substance for take-away utilization. Both safety awareness presentations supported our conference theme centered on the delivery of results. Again, thank you for your participation and energy in making the day a big success. We look forward to working with you in the future when opportunities arise.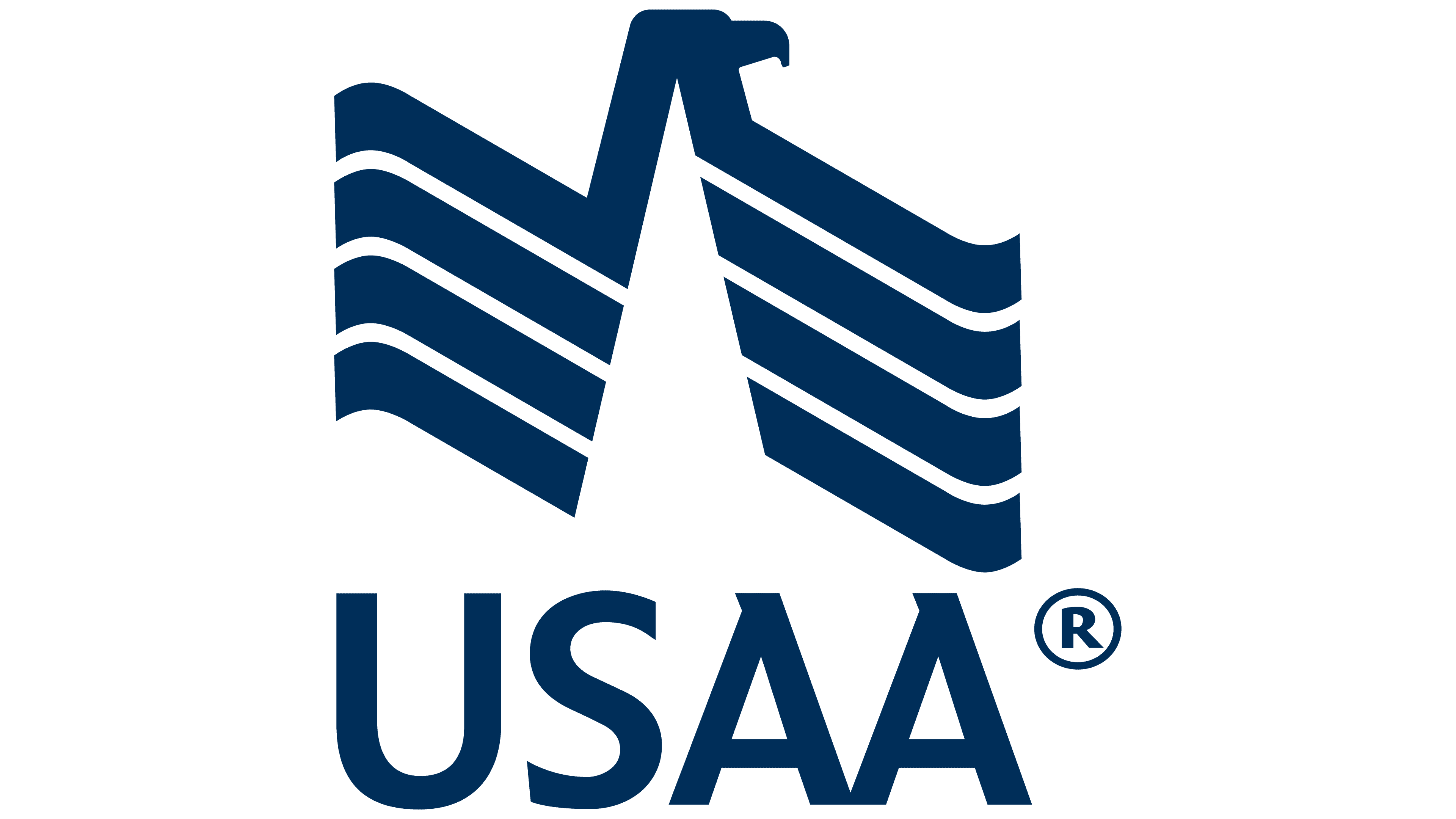 USAA
Garrison did a fantastic job! We had to split our group in half and he did two one-hour programs back to back. He delivered "very customized" programs the same way with equal impact. We shot video of the sessions and sent them to be viewed by a location in Phoenix that could not attend our event. They gave the same great feed back as the groups that attended the live presentation.
ACC Consulting Company
Every one of my locations around the country thanked me personally for bringing you in. I have been very successful in business and have great insight on what works. So I wanted to tell you officially "it worked".
International Jewellers Association
Garrison, I just wanted to tell you how much I enjoyed your program at the IJO in Orlando.  Not only did I learn and laugh a lot, my college-bound children could have benefited from your program.  What you had to say applies to everyone. Thanks for making it such a worthwhile trip for me.
Bremer Financial
Wow! Thanks for a timely message. Our people took what you said to heart. Both clients and prospects are being called and we are doing business. We are not just standing there; we are knocking on the door. Thanks to you.

Nortel Networks
Garrison kept them riveted…They consistently remarked that he is one of the best they've ever seen. In the months since your presentation, I still hear from the employees what an impact you had on them.

Waukesha-Pearce Industries
We were the first to have this program and were so impressed we recommended it to all Komatsu dealers nation wide. Great Job!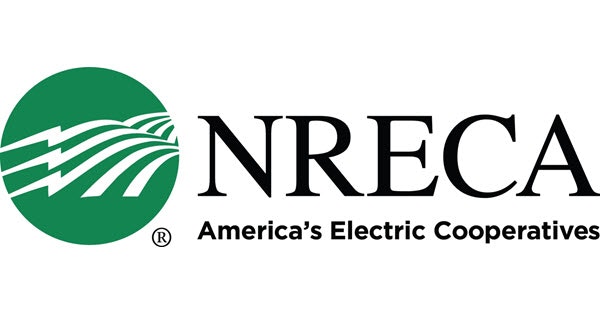 NRECA
Your effective combination of humor and business information was right-on and the research on what is important to our members can help attendees right away. Thank you for a fantastic job!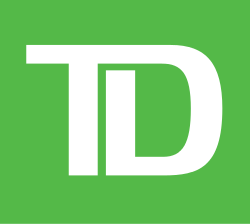 TD Waterhouse
I just wanted to thank you for your presentation, "Making the Most of Difficult Situations" which received great reviews at our conference. Your entertaining and high-energy style really helped kick off our conference the right way. I know that everyone could relate to the experiences of working with difficult clients – and your tips on how to make the most of these relationships will help everyone in their practice. Please feel free to use me as a reference for any future clients.
LMSB Natural Resources & Construction
Well Garrison, you've done it again! You made me look really good before another group of decision makers. The senior executives were very impressed with your presentation at our LMSB All Managers Meeting in Atlanta. Even though I was completely confident in your ability to make people "laugh all the way to learning"—I'll never forget that remark on an evaluation—you never know how a new crowd is going to respond. As usual, I had no need to worry. As I surveyed the audience of 700 managers I saw the most straight-faced and no-nonsense members of our group shaking their heads in agreement and laughing wildly. Even the meeting evaluations they completed three days later included glowing comments about your presentation. Some expressed real determination to build relationships with their employees based on the recommendations you provided. Our group can be a tough crowd when it comes to accepting "outsiders" as presenters. This was not an issue with you. Thanks again for another great experience. We're looking forward to the next opportunity!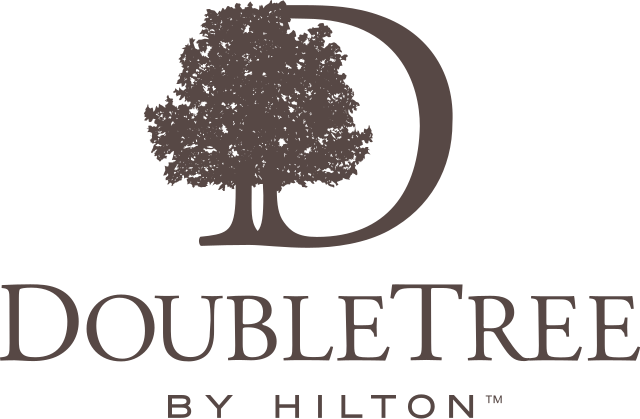 DoubleTree
Garrison, Thank you so much for the fantastic programs you have provided for our management staff. Our people have made many comments on the valuable information you have given us and are looking forward to your next session Your original humor combined with vital information to our industry makes your programs highly effective and easy to implement. We are looking forward to more programs in the coming months. PS Thanks for making me look good.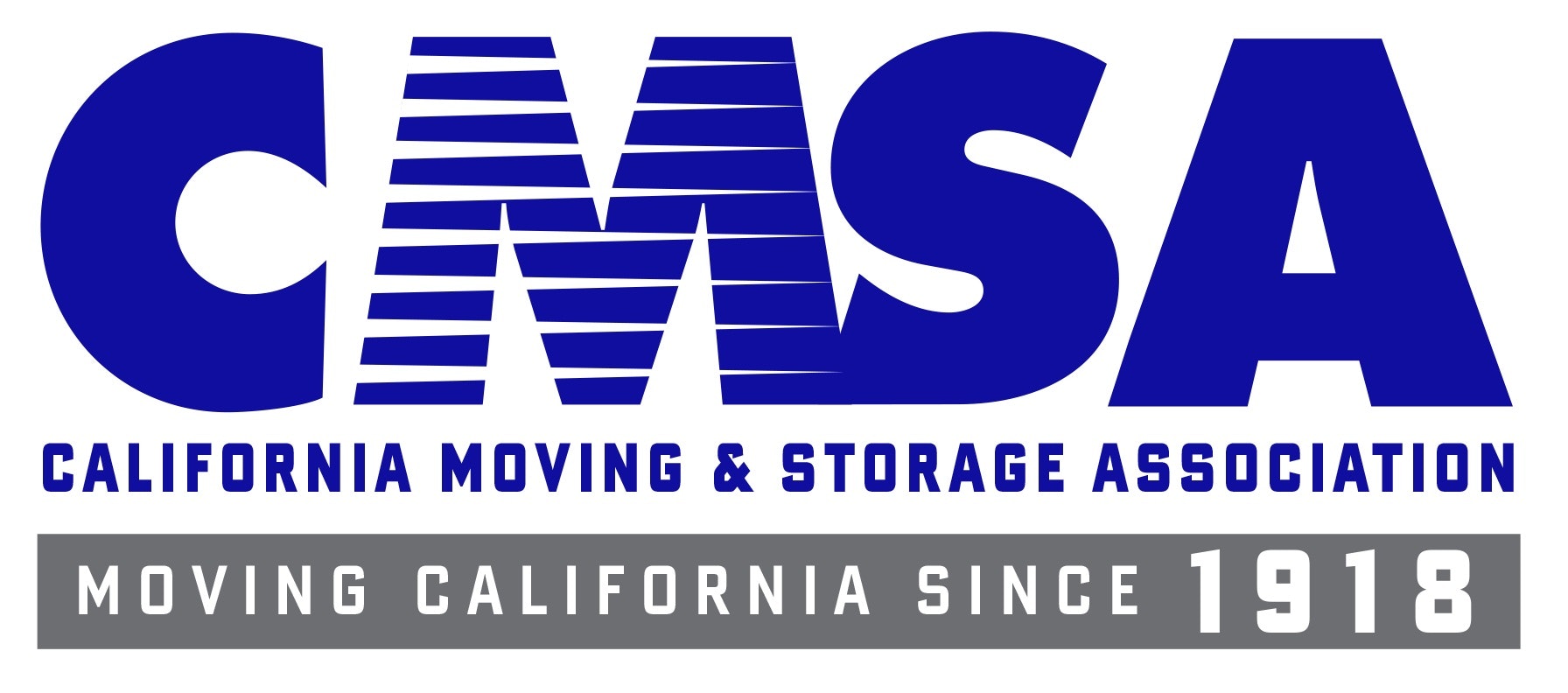 The California Moving & Storage Association
Your keynote presentation was a terrific way for the CMSA to kick off our 90th annual Convention. Your high-energy presentation with an upbeat humorous style helped to set a tone that carried throughout the remainder of our conference. The movers of California laughed out loud as you recounted some of your own stories of sales management. I would be pleased to recommend you as a keynote speaker to any association executive or event planner.
Skanska USA Building Inc
Our people are using your information and there is a great buzz around the company about the importance of motivating younger people. I keep hearing our managers making references to the solutions and that's exactly what I wanted to happen.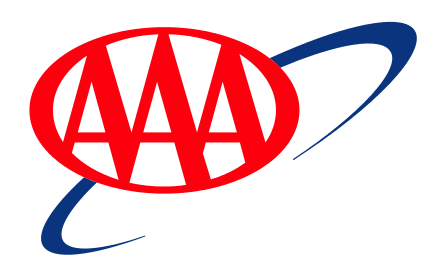 AAA South
I was very impressed with the sessions that I attended and appreciated the quality and practicality of the information. I shared this experience with my leadership team and the value it could bring to our organization.
Capital City Auto Auction
I am writing to thank you for the outstanding meeting held in Austin. As you know I was taking a huge risk in hosting this event. It was the first time anyone had ever tried to accomplish what I term as the impossible. You were extremely prepared and utilized pertinent information we discussed prior to the event. I have received nothing but rave reviews on your performance. It was a delight to get to know you and you can be certain we will use you in the future. Thank you so much for a job well done!! I would be happy to be used as a reference for any events you are planning to conduct. I'm sure all doubts or questions could quickly be alleviated from new clients after speaking to me. Best of luck in the future and may your calendar always be full. Feel free to call my cell at anytime if I can be of assistance.
Mustang Engineering
Garrison hit a home run! Everyone thought he was fabulous. Honestly, I was a little apprehensive b/c I do not like to have speakers at my events that I have not personally heard before. We were putting a lot of trust in a recommendation but what a great risk! We've heard nothing but positive feedback and had several requests for his contact info for industry organization events. Get ready!
Banco Popular
Thank you for the great program you provided for the sales team. The tools you taught us have made us more effective in opening relationships with our customers. Your recommendation to conduct a major training program with quarterly booster shots has proven to be the boost we needed. We are exceeding our goals!

Sonic Automotive
The Texas Team here at Sonic Automotive was very pleased with Garrison's presentation yesterday. So much so that there is already talk of having him back for another presentation both here in Houston and in Dallas.
Gulf Power
The response to your safety presentations has been overwhelmingly positive and I continue to receive comments and e-mails from all areas about how much they enjoyed your message. Without a doubt, you are the most powerful and entertaining safety speaker we have ever experienced!
Cypress Healthcare
Garrison, your presentation was terrific! The entire team took something away!

Great Southern Tractor
We've all had product training, but this customized program helped my people to communicate what they know to the customer better and look inside themselves to get out and make things happen.

Mortons the Steakhouse
Thank you again for helping make my Sales Conference so Awesome. We have had many different speakers year after year, but none have gotten such rave reviews, as you have! My Sales Managers are already asking for more Garrison next year! It was a pleasure working with you and I really appreciate the way you tied in your presentation to our Business! You took the time to research and speak with my people and it made a WORLD of difference! It is difficult to keep a group focused all day, but you did just that! Looking forward to having you present again in the very near future! Vicky Jacobson, National Director of Sales

Constellation Energy
First of all, Jeanne and I want to thank you all for your hard work and support in providing such a wonderful communications program. You guys are top-notch, and we really appreciate everything each of you did to make last week's program a success.
Conex
Your leadership program is working! We can see a big difference in the field on a daily basis and have a blue print for manager training we can build on. This is a very tough group to work with and you guys did an outstanding job making this thing happen. Most training is boring, but you guys were funny and the tools were clear and easy to use. We just hired 600 people and I feel ready to handle our growth.
Health & Fitness Magazine
Over the past year and a half not only have you offered excellent programs for our staff, but you have been a personal inspiration to me as well. After the first two meetings with you, I felt much better equipped to lead our sales team to an improved bottom line.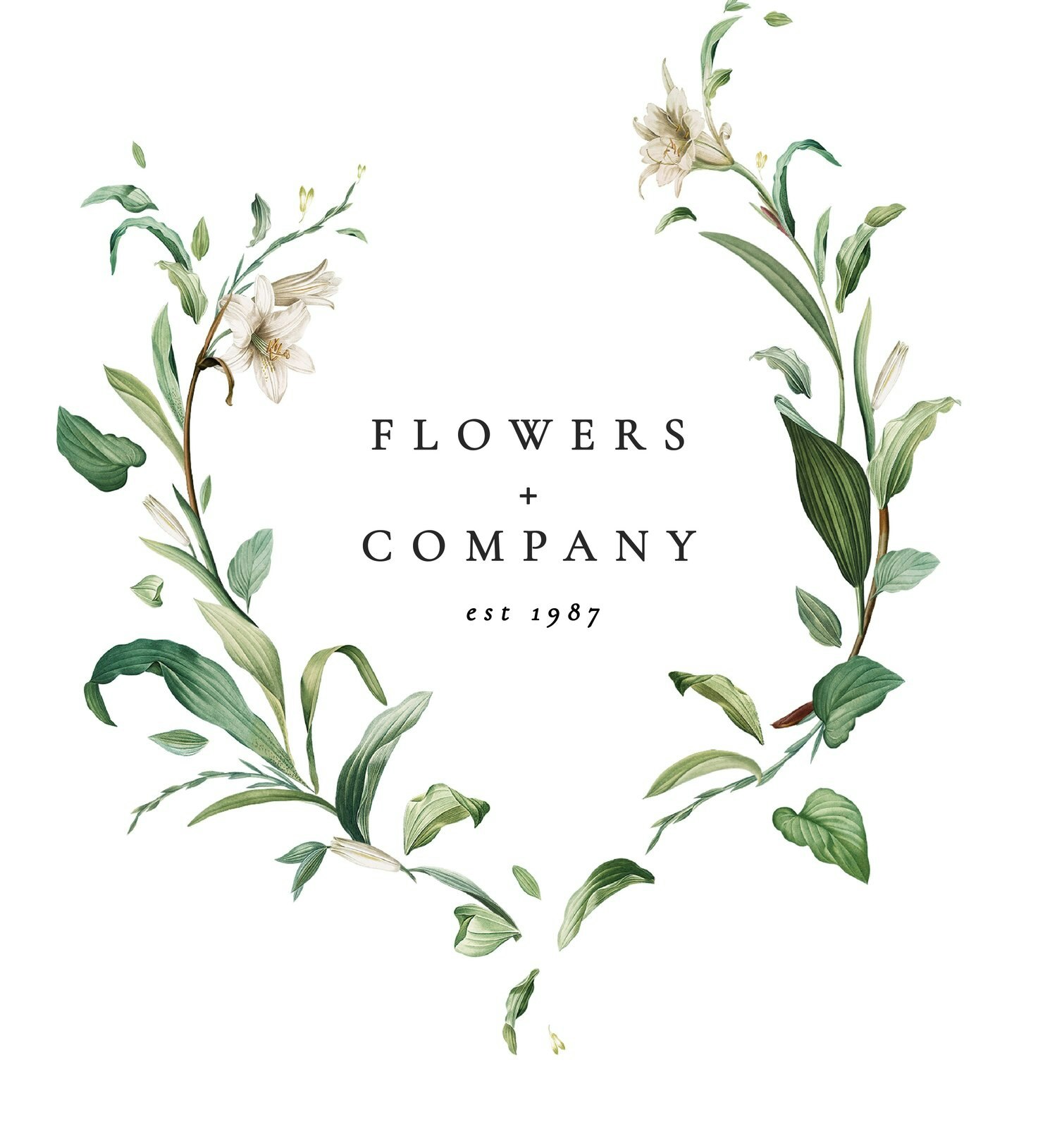 Flowers & Co.
Garrison, Our partnership has been a success! We secured the contract to provide floral services nationally and internationally for Continental Airlines. We have been working diligently. The account is developing weekly and is expected to produce 25% more in gross revenue than originally anticipated. Your assistance and insight during the bid process has proven invaluable. We couldn't have done it without you. Wynn Solutions was definitely a "win" for Flowers & Co., Inc. Beating out three other larger and more prominent companies has been a thrill. Thanks a million for your expert advise and assistance. You can expect to hear from us and those we recommend. Glad to have you in our corner.
IRGA, Plan Express
Words just cannot express how much I appreciated your contribution to this year's IRgA Educational Program! I believe your keynote was both timely and effective, thanks in large part to your willingness to give of your time to share your experiences and expertise with reprographic owners and decision makers.
Emergency 9-1-1 Dispatcher
Mr. Wynn I just wanted to say Thank You. You will never know the impact that you have made on my life. I started back to work today with a new attitude about my job. I am more confident in myself and my ability to do my best. I do have an important job and it is important to learn how to deal with the stress that comes along with it. I feel like a new person. My husband told me that he could see an improvement in my attitude and that I looked "happy." Thanks to you I am that new person. Please do more seminars in the Houston area.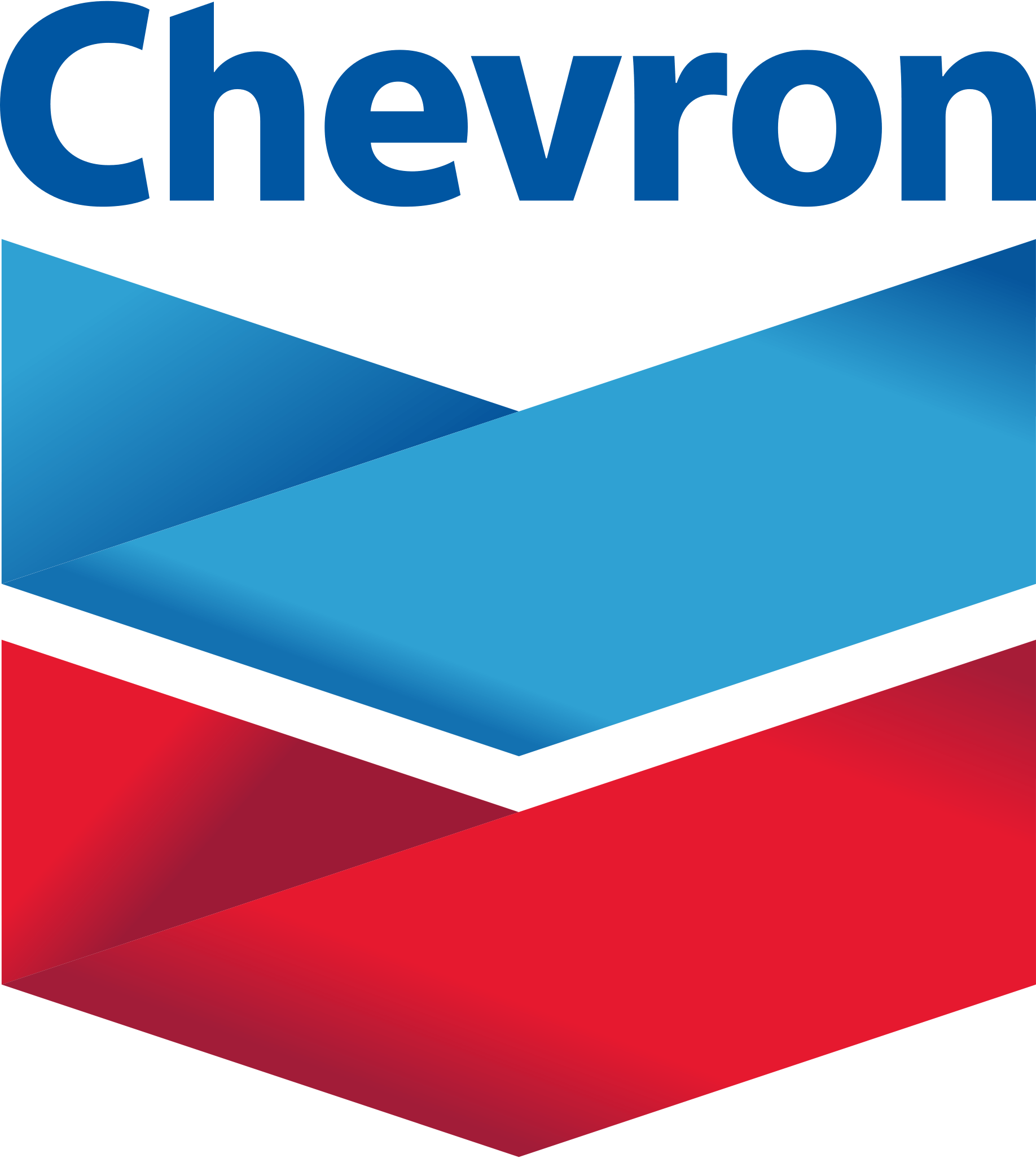 Chevron
Garrison was able to get through to our people like no one else. We thought we knew it all; we were wrong.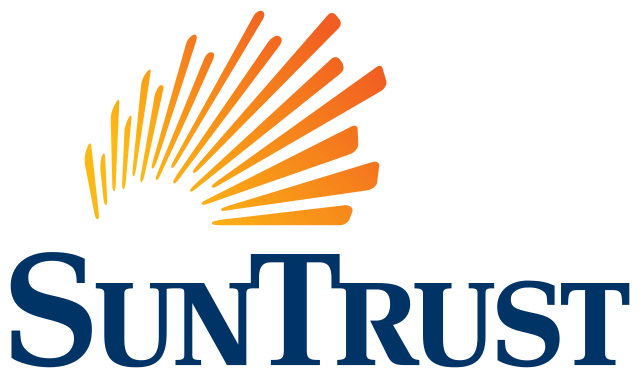 Sun Trust Investments
Thanks again for your excellent presentation to our sales force. It was entertaining, insightful and motivational. I have already received several compliments regarding your presentation and I would recommend you to anyone looking to motivate and inspire their sales force. W. Scott Dixon Private, Client Investment Services Manager.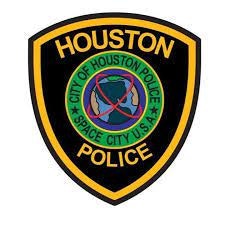 The Houston Police Department
You are one of the best speakers we have ever had. You're ability to be funny and educational at the same time are the reasons our people want you back. We will touch base and look at future dates.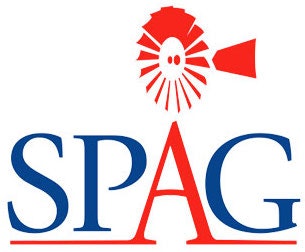 SPAG Regional 9-1-1
Garrison's unique mass appeal makes him a winner with all audiences. His signature wit, humor and wisdom are artfully combined with a customized, energy packed presentation and delivery style that will captivate any audience.

Greater Harris County 9-1-1 Emergency Network
Thank you for the tremendous presentation you gave for us at the PSAP 9-1-1 Coordinators Meeting. We appreciate your hard work.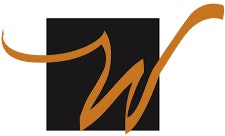 City of Webster
The employees have responded to your visit with an overwhelming voice of appreciation for your presentation style and the beneficial information provided. Your command of the subject matter and how it relates to real life experience seems to have made a genuine impact for those in attendance.
City of Memphis
You are DYNAMIC! Thank you for all of your efforts in delighting our organization with such a moving and memorable presentation at our 2003 Quality Forum.We, the City of Memphis' Quality and Professional Development service center, generally set-the-pace for City Government programs and service. Garrison, with you as an addition to our repertoire, we continue our exceptional track record for quality customer service and program excellence. Your motivational self-empowering skills and enthusiasm are still being felt by many of the program attendees, including our staff. Your shared information regarding "Excellence Means…Getting Great Results While Turning Talent into Performance" reminded us of the importance to: 1) strive to overcome obstacles in regards to reaching your goals, 2) lead with your heart and head, and 3) add meaning and depth to everything you do.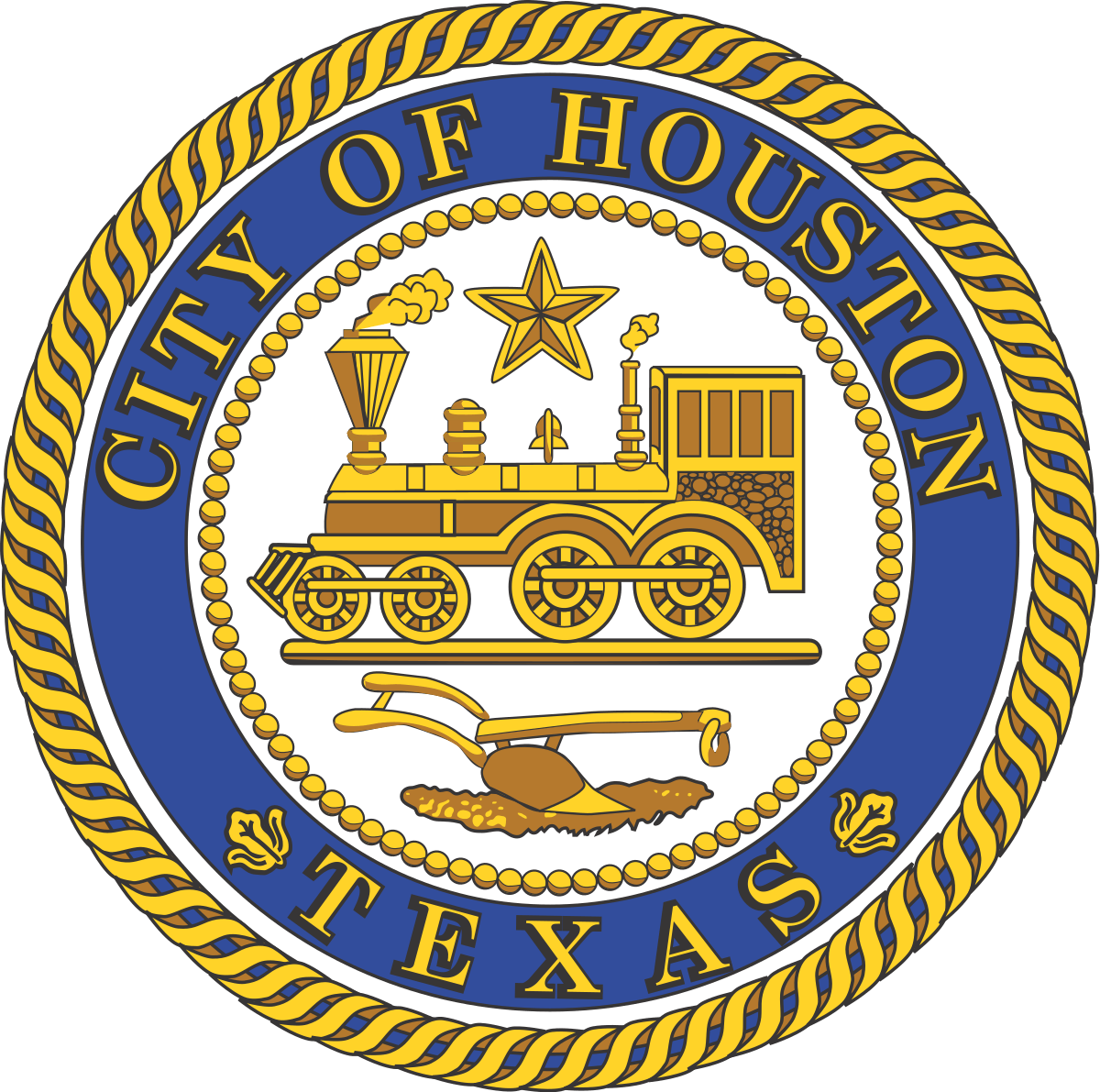 City of Houston
Mr. Wynn comes highly recommended as a motivational, inspiring, talented, dynamic and energetic speaker. His presentations are exceptional because he uses examples and personal experiences that meet the needs of the audience. Mr. Wynn's presentations are captivating, powerful and facilitated with a lot of enthusiasm, excitement and wonderful humor. According to the evaluations, the programs inspire participants to utilize the information and apply the skills at their work sites as well as in their personal lives.The E.B. Cape Center would like to thank Mr. Wynn for his contribution to the growth of City of Houston employees.
Greater Heights Chamber of Commerce
Hi Garrison, Our December Chamber Breakfast was a huge success! You certainly know how to draw a crowd as nearly as 100 Chamber members and guests made reservations to hear you. And what did you do? You just blew everyone away! Your reputation preceded you. But you exceeded all expectations. Yes, you have raised the bar for next year's speakers. At this moment we are all scratching our heads and asking ourselves how we can possibly top Garrison Wynn! Thanks for everything. You are a true professional in every sense of the word.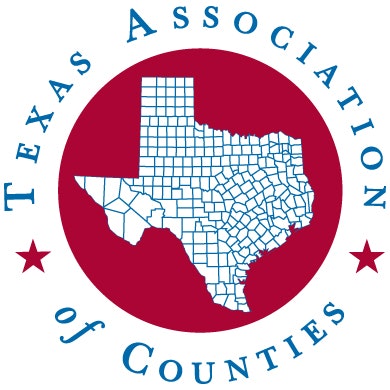 Texas Assoc. of Counties
Thank you for your participation in 2005 County Management Institute. Your fine presentation helped make the conference a noteworthy success. Our members appreciate the ideas and information your session provided. The Texas Association of Counties goal is to provide instructive sessions for our members, county elected officials and staff, by providing the most qualified speakers to present this information. It was a genuine pleasure to see members totally involved in your program. Your workshop received high ratings on the participant evaluations for content and delivery. We genuinely appreciate your hard work and time involved in preparing and delivering. Good speakers, who present current information and relevant ideas, make the County Management Institute successful and valuable to our members.

Houston Automobile Dealers Assoc.
You did a great job at our Installation Luncheon. Your insights into being successful and your fresh approach were ideal for the situation. Your effective use of humor was a real plus for the presentation. Once again, we really enjoyed having you with us for this special event.

Business Week
Working with Garrison Wynn is great; it's like burning rocket-fuel. In the time we spent together, I made several leaps of learning. Garrison generously shares his wealth of stories and experience. I have applied them to my business-and look out world! Thanks, Garrison!
AirTreks
Your "Call Center Sales Program" was very effective! We had an immediate jump in sales after the keynote. It also helped some of our people to transition from order-taking to helping customers make decisions. We look forward to having you back in San Francisco 2006.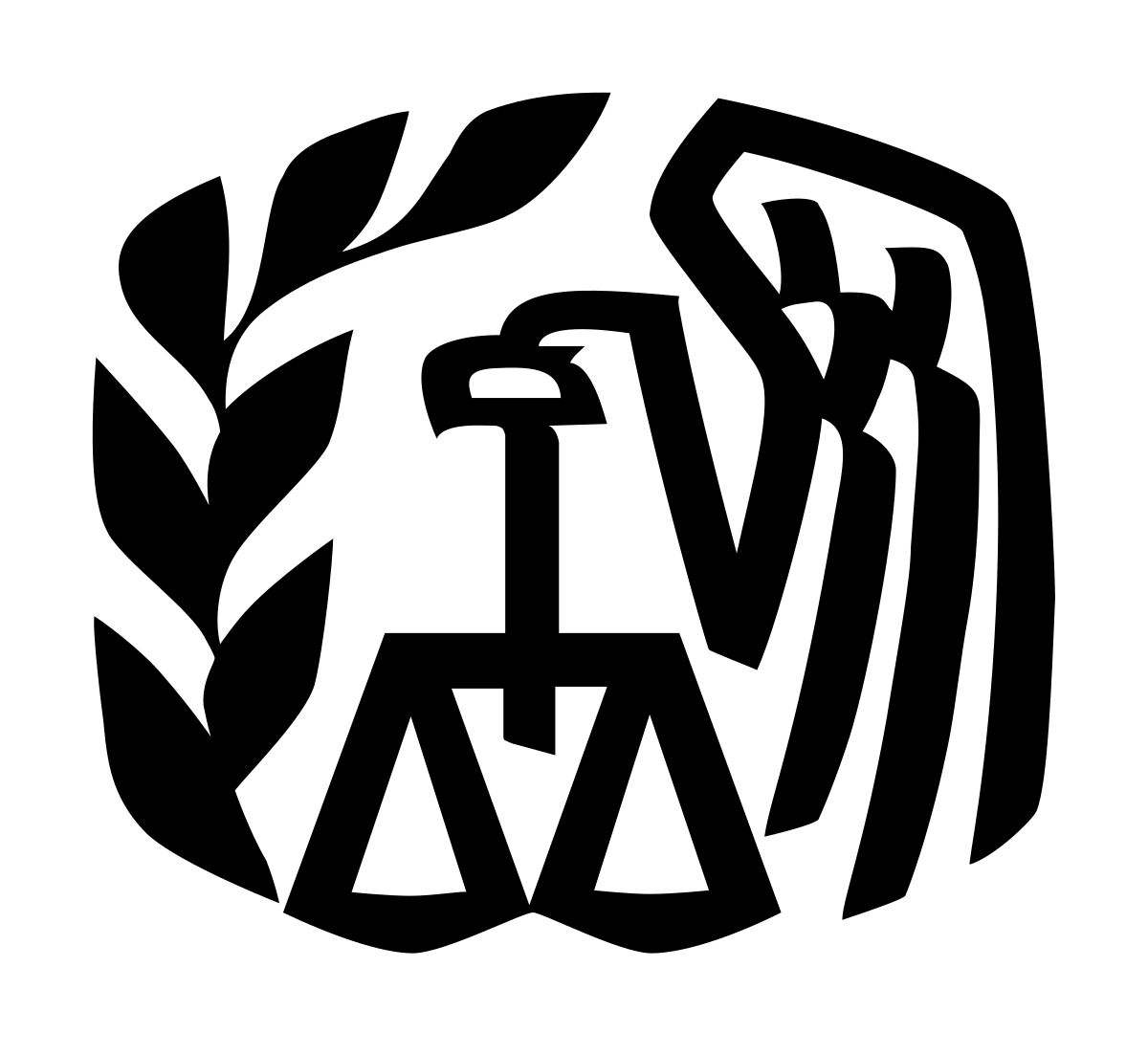 IRS
Garrison was great. I received several positive comments concerning his presentation.

MD Anderson Cancer Center
Garrison Wynn did a great job with our healthcare staff; helping them understand how to put new ideas into their own style was fabulous! Changing behaviors is not the easiest thing to implement but the results are definitely worth it.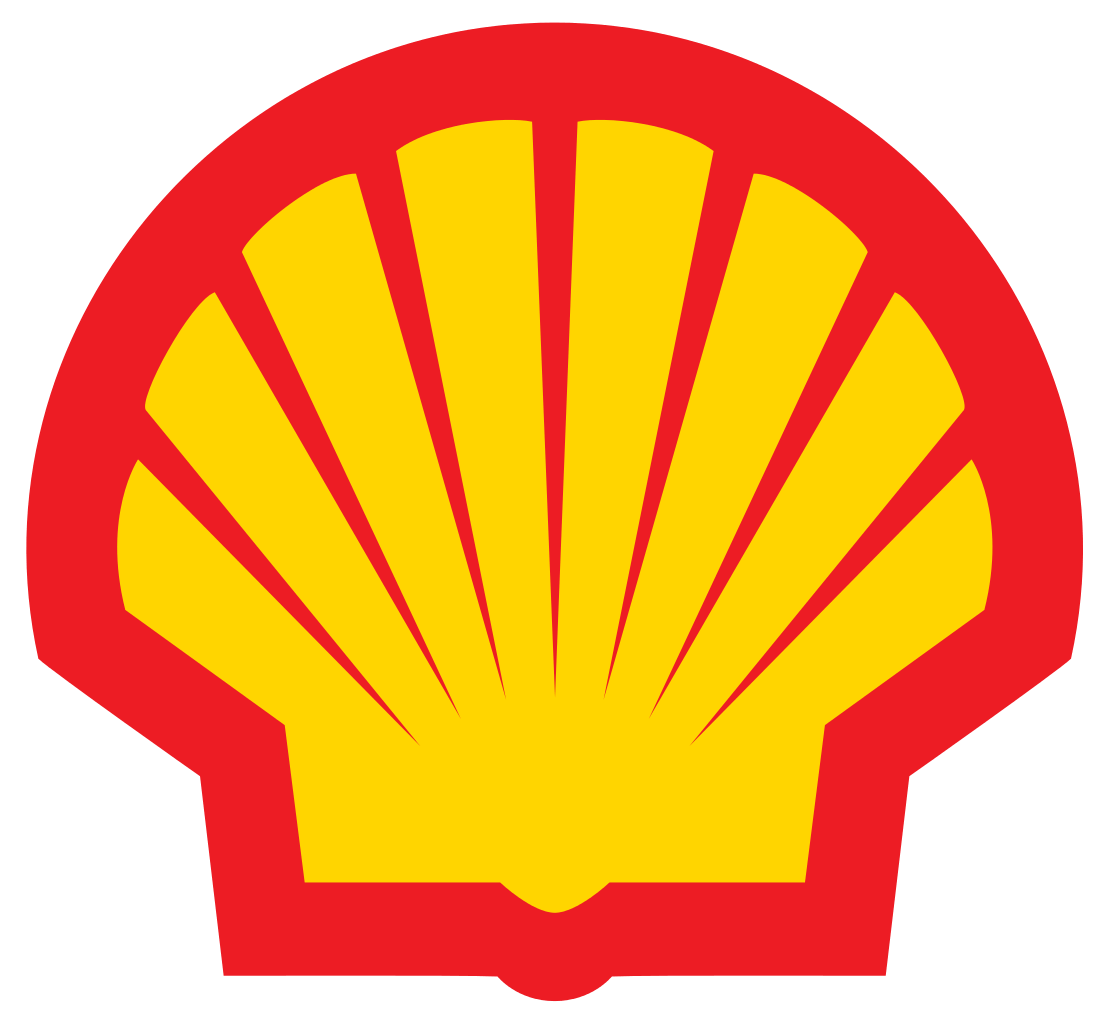 Shell IT
You have really done great work for us and we can see a difference in our people and our ability to handle this transition. We knew your reputation before you came in but I must admit I'm surprised things have improved so much.
United Marketing Solutions
We tasked you with presenting the most important issue for our organization and you hit a home run! Your presentation was custom tailored to our needs and on target. You have equipped and motivated us to make some fundamental changes in the way we operate.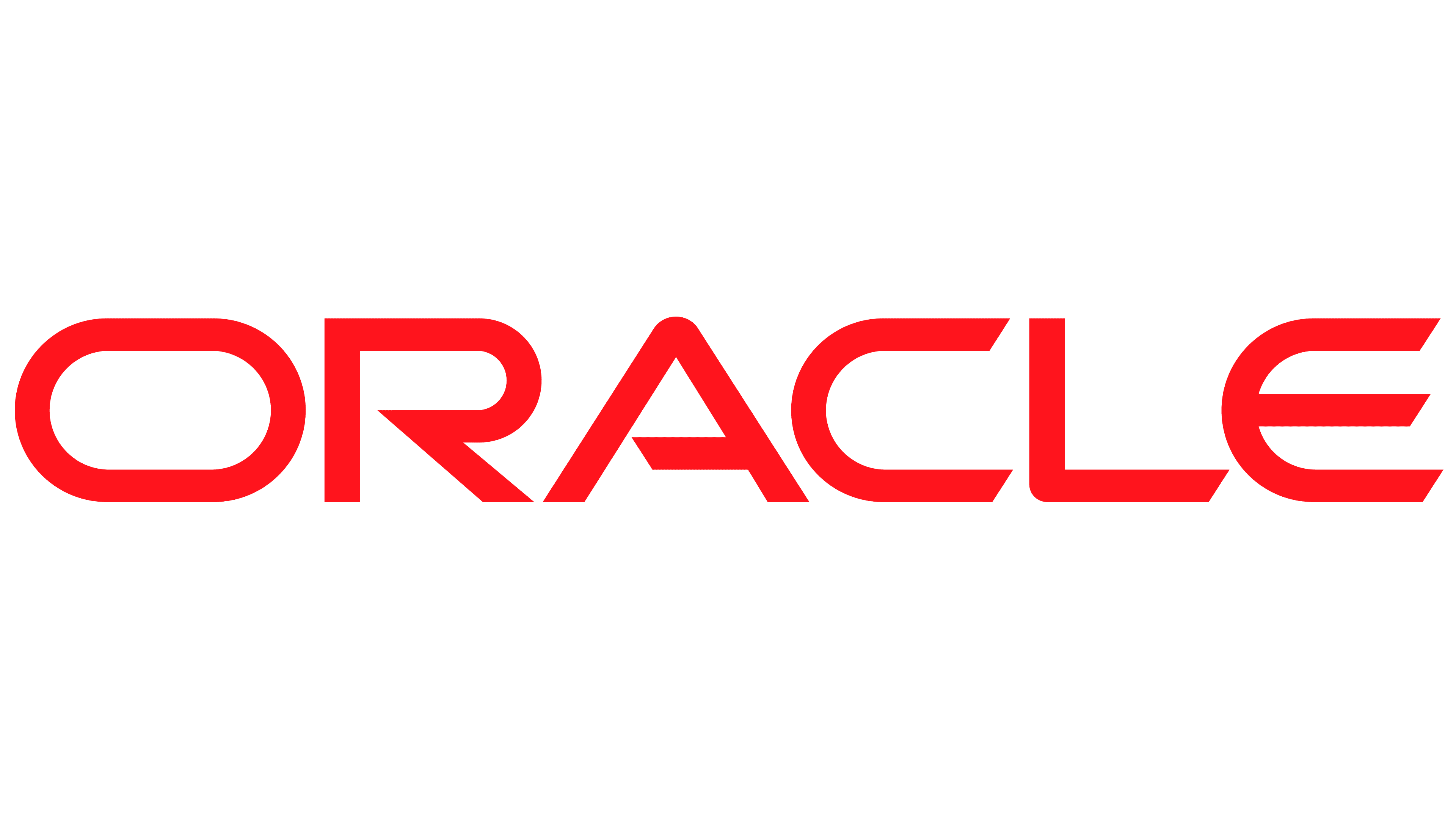 Oracle
Garrison hit four home runs!! Very practical and no BS! Great job, we will do four more next year as well. You have made huge difference for us.

American Society of Military Comptrollers
Garrison's change themed keynote program received excellent feedback and his leadership breakout got great reviews and was very well attended. Experience with a military audience and leadership structure is a must for our group and we like the way you tied things together. Outstanding job!
Lyons & Seacrest
I just wanted to thank you so much for the fabulous job on Friday! I am getting bunches and bunches of compliments. As I told you on Friday, you have made me look like a genius! Our strategic planning committee is getting together tomorrow and I am quite excited to hear what this group has to say and what they come up with to keep the momentum going. I believe your program is the highest rated we have ever had. I know it was the best attended. Thank you for the no screaming and no silly exercises!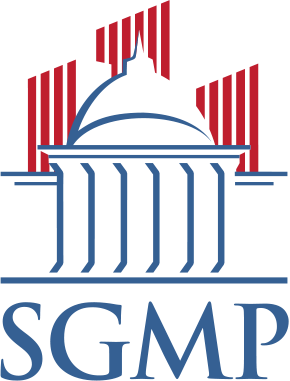 Society of Government Meeting Professionals
Thanks again for your presentation before the SGMP Houston Gulf Coast chapter. It was just as good the second time around, and the jokes still made me chuckle. You'll definitely be my suggestion for our next management meeting (IRS, not SGMP)! The evaluations were outstanding.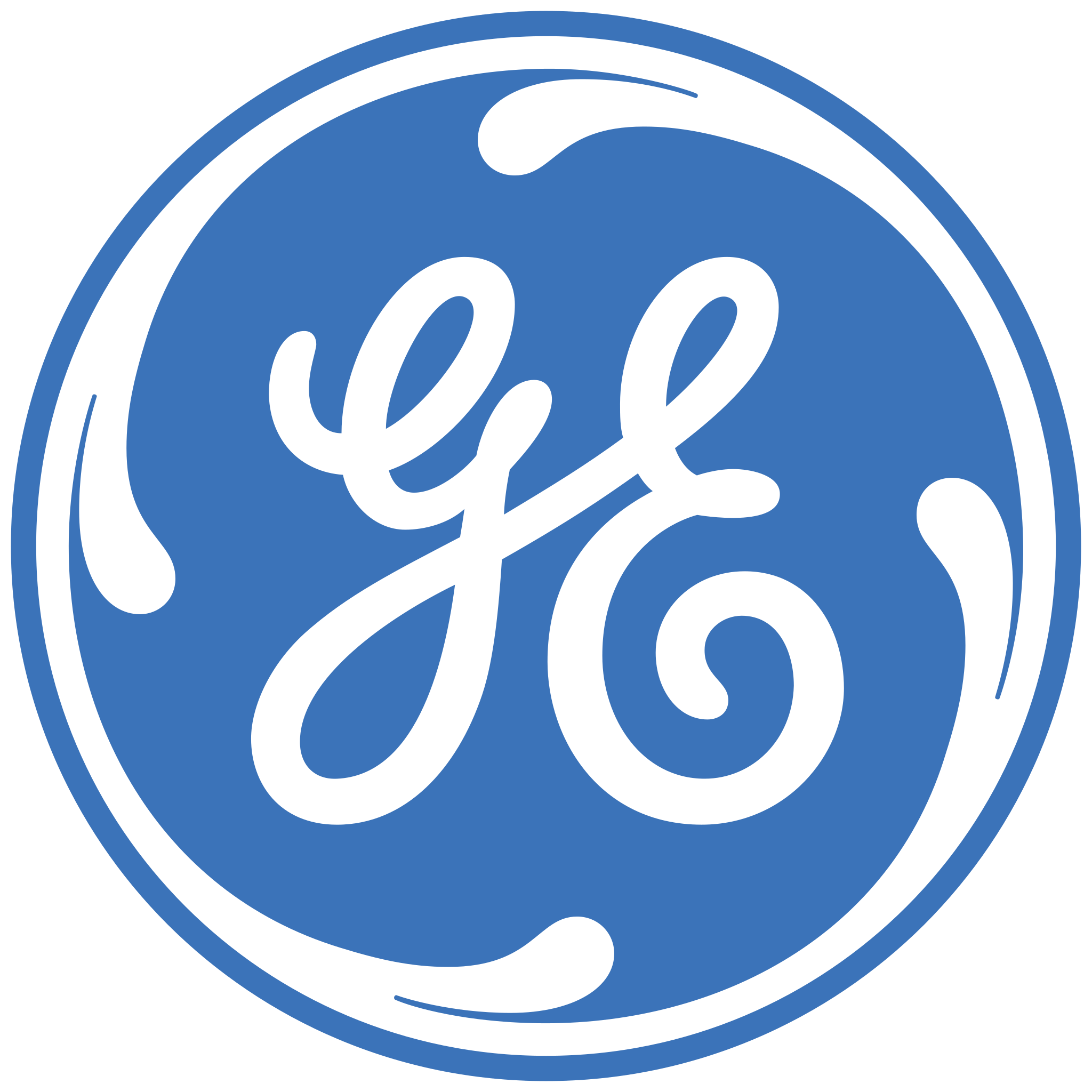 GE Capital Solutions - Construction Finance
Your sales program was very well received by all of our people. You provided our sales personnel with some fresh approaches on winning customers and prospects over. It's not easy keeping our group focused; you did it by being informative and humorous. Thanks again!

Komatsu International
We are extremely pleased with the results of your presentation. All of the 16 locations gave you a big thumbs up.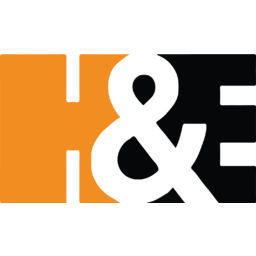 Head and Enquist
Everyone I talked with had high comments on the customer-centered program you presented. The interaction between new and experienced salesman helped drive the points home. Knowing our business and products gave credibility to the selling skills you were discussing. Thank you for a job well done.
Survey Solutions
By customizing your presentations to fit our services and people, you helped us conquer our "Anti-selling" mentality and turned our sales force into confident sales people as shown by our growing lists of clients.

Heritage Community Credit Union
Garrison was a big hit with my peers. Our advisory group received many compliments about him. He is top on our list for other speaking engagements! Again, thank you.